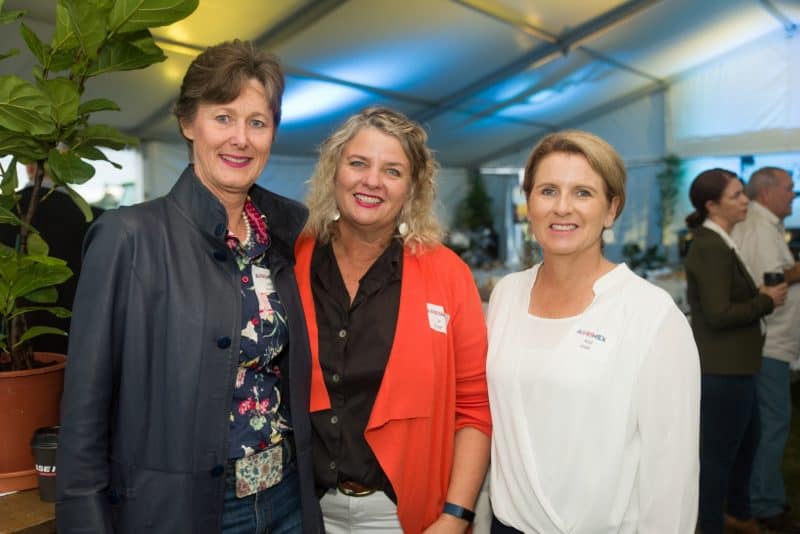 Posted: 17th May 2019
Posted in: News
SUCCESSFUL Glen Innes businesswoman Jane Newsome has urged women to stop 'putting themselves on the backburner' and to pursue their passions.
The accountant, who also owns two farms with her stock and station agent husband Brad, was a guest speaker at the Norco Primex women's networking breakfast in Casino, northern NSW,  this morning (Friday, May 17).
"Women are continually putting themselves on the backburner as far as their dreams and careers go," she told the gathering.
"It takes a while for most women to decide what it is that you  want in life. But most of you will get to a stage of your lives where you will say to yourselves 'just go for it'.
"From there it is so important to find good advice and to remember that you are not on your own, that there are people out there who can and will help you.
"They say it takes a village to raise a child, well I also believe it takes a village to get a business up and going.
"Networking events, like this one, are so important."
The  Advancing Women in Business and Agriculture breakfast, attracted about 100 people and also included as guest speakers,  Belinda Murphy (Mayor of the McKinlay Shire in north-west Queensland, which has recently been ravaged by drought and flooding rains) and Heidi Smith, who manages the human resources for one of Australia's largest beef cattle property holdings – MDH, as well as managing a cattle station with her husband Clint.
Newsome, who lives about half an hour's drive east of Glen Innes, also urged both women and men whose lives have been ravaged by the drought throughout New England, to take a break.
"A lot of the women (in regional areas) do go out to work and their men are home on the farm on their own," she explains.
"These women are trying as hard as they can to support their partners, who are living and breathing the drought every day. It is so important for these men to get back into the community, whether that is going into town and going to the pub, or to play a game or golf, whatever. They need to get their mind out of the drought and to have those conversations that they need to have."
Newsome also supported the new Primex initiative of Plan, Play and Stay, which urges people coming to Primex to plan to stay a bit longer and take a well-earned rest for a few days and enjoy the many tourist features of the NSW Northern Rivers region.
Norco Primex director Bruce Wright said the breakfast was an inspirational experience for all involved.
"We all know how crucial women are to primary industry in Australia," he said. "These days they are playing a leading role in so many different ways."
The gates to Primex opened on Thursday (May 16). The event runs through until Saturday (May 18). The first two days have attracted higher than average crowds and an expected 25,000 people are expected to attend  over the three days.
There are more than 380 exhibitors at this year's Primex, an 18% increase on last year's 320.
Caption: From left, Jane Newsome, breakfast organizer Jo Capp and fellow guest speaker Heidi Smith, at the Primex Women in Business Breakfast