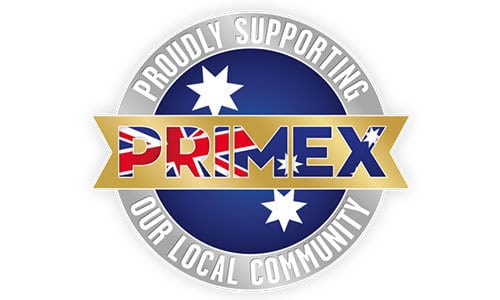 PRIMEX has a comprehensive and long-standing Community Engagement Program. The event has charitable causes that receive vital funds and exposure through PRIMEX. However, the expo also provides ongoing opportunities to industry individuals and groups through numerous sponsorships.
PRIMEX annually celebrates community engagement through a variety of industry competitions, seminars and presentations. PRIMEX also supports many Northern Rivers businesses by using their services to assist in the successful delivery of PRIMEX Field Days and its associated activities.
---
Charity Support
Tier One:
Northern NSW Local Health District Richmond Specialist Breast Care Nurses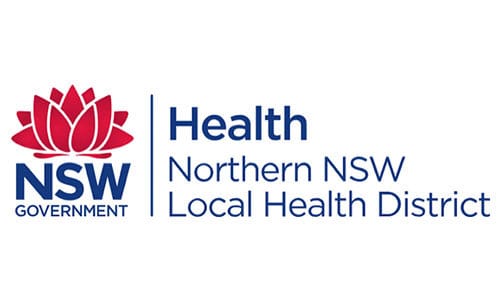 The Northern NSW Local Health District Richmond Specialist Breast Care Nurses provide information, education and support to patients and their families. They work within the Community to see people in both public and private hospitals, in specialists' clinics and in patients' own homes, as well as working with a specialist team of Doctors and Allied Health Staff to support women with both early and advanced breast cancers. They also provide a valuable link to connect patients with other services they may need.
Breast cancer detection has more than doubled in the last 20yrs, with breast cancer being the most common cancer diagnosed in women in Australia.
This year alone, an estimated 18,235 Australian Women and men will be diagnosed with breast cancer, meaning that approximately 50 Australians will be diagnosed with breast cancer each day. Advances in treatment and care, as well as improvements in the detection of breast cancer, mean that Australia has one of the best breast cancer survival rates in the world. New projections by the Cancer Council of Australia estimate that 359,000 people will be living with or beyond breast cancer by 2040 in Australia. (Statistics taken from the Breast Cancer Network Australia Site at www.bcna.org.au)
Donation Details:
Account Name: NNSWLHD General Fund
BSB: 032-099
A/C: 520749
Reference: Breast Care Nurse
Please also email notice to [email protected] and provide details of deposit/payment and name if a receipt is required.
---
Westpac Rescue Helicopter Service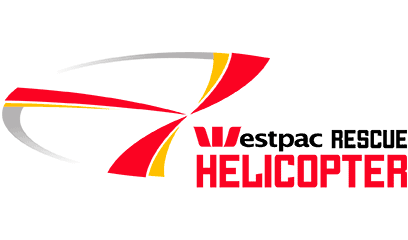 The Westpac Rescue Helicopter Service started in Ballina in 1982 and now serves the Northern NSW community from its helibase in Lismore. The Service has flown over 10,000 missions during this time and performs on average over a mission per day.
As a registered charity the Service seeks to fundraise over $3.5M each year to keep its operations flying. The support of Primex is truly significant and will help to ensure the Westpac Rescue Helicopter can continue to respond to those in need 24/7.
Donation Details:
http://www.helirescue.com.au/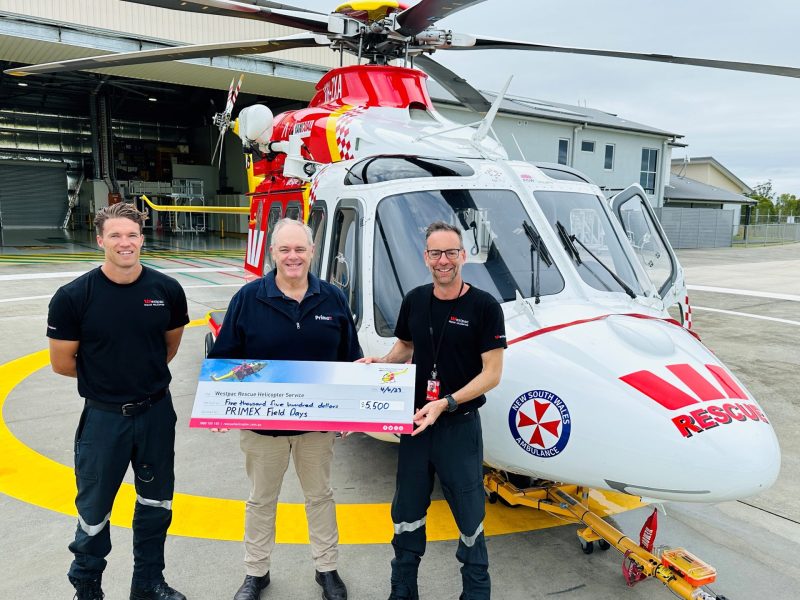 ---
BizRebuild

Recent floods across South East Queensland and New South Wales have decimated communities and left thousands of businesses in desperate need of support. Businesses are the glue that keep communities together, by providing local jobs and supporting local communities.
The Business Council of Australia's BizRebuild initiative works in partnership with the Community Rebuilding Trust to provide fast financial support to small businesses is disaster affected Local Government Areas (LGAs).
Donation Details:
Click to View Flyer

---
Community Support
The Community Groups and Charaties PRIMEX supports includes;
Westpac Rescue Helicopter Service
NCAHS Breast Care Nurses
Country Women's Association (NC NSW)
Northern Rivers Prostate Cancer Support Group
Casino Men's Shed
Friends of the Koala
Deaf Lottery
---
Sponsorships
Since 2017 we are proud to support the following Northern Rivers businesses supplying professional services to assist in the successful delivery of PRIMEX Field Days and its associated activities.
AJEST Security
All Pest Solutions
B&T Garages & Sheds
Bolster & Co Solicitors
Bordin Brothers
Casino Chamber of Commerce & Industry
Casino Engineering
Casino Beef Week
Casino Golf Club
Casino RSL Club
Cleanaway Lismore
Cleaning Neways
Clydesdale Motel & Steak Barn
Coats Hire Lismore
Days Machinery Centre
Destination Research
Echo Publishing
Enova Energy
FHW Electrical
Fire Stop
Geoff King Motors
Grelie Waste Service
Heartland Media
Herne's Secirity
Hogg Agriculture
HXR – Holmes Extractive Resources
JLS Contracting
Kingsbrae Bulk Haulage
Kyogle Earthworx
Lismore App
Lismore Chamber of Commerce & Industry
Lismore Party Hire
M&F Baker Baling
McGregor Gourlay
Newton Denny Chapelle
NNSW Show Horse Association
Northern Rivers Food
Norco
North Coast Public Address Systems
Northern Agri Services
NBN Television
NSW Business Chamber
Northern Communications
Prime 7 Media Group
Ramada Ballina
Richmond IT
Richmond Valley Council
Ron Howard Printing Lismore
Rural Irrigation Supplies
Sarwood Timbers
Signarama Northern Rivers
Southern Cross Hygiene
Squatters Homestead Motel
St John's Ambulance
St Mary's Parents & Friends Association
Smith's Butchery
Summerland Couriers
The Northern Star
Triple ZZZ & 2LM
Wrapt Signs
---
Natural Disasers Relief & Recovery
The Primex grounds have been made available to Local, State & Federal government agencies to assist wherever needed, in the provision of support services for the Northern Rivers Region.
Our policy is to provide whatever ground and facilities we have, for the servicing and support of our regions communities, such as (2019) Drought & Black Summer Bushfires and (2022) Northern Rivers Floods.
Click images to view: