Welcome to Visitors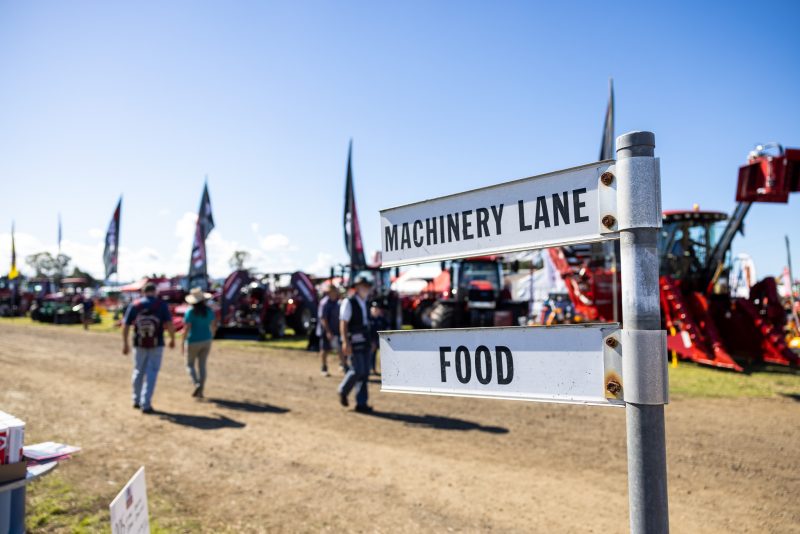 Since 1985, Norco Primex has strived to present the best range of exhibitors to reflect the region's strong agricultural industries. Now with new ownership and a focus on providing our visitors with positive experiences and access to the best possible presentations based on the traditions of an agricultural field day/exhibition, we are striving to make your time with us a memorable and rewarding one.
This is about building the resources and facilities that offer you more comfort, atmosphere, activities and demonstrations in addition to bring you the world's leading educational and innovation based programs to the event and region. You can check this all out, plan your day, who you want to see and not miss a thing on our Norco Primex Planner.
Our GUARANTEE to our Norco Primex Visitors is that you will be welcomed and become a part of one of the most diverse primary industry events in Australia. Over 20% of our 300+ exhibitors are new – bringing exciting equipment, technology, products and services to Norco Primex for the very first time alongside a huge range of local, intra-inter state, national & international companies represented.
From Local Produce & Cuisine, Chef Theatre Kitchen to Cattle Dog Trials and Reptiles Awareness & Safety and Livestock displays. See the latest drone technology, heavy equipment demonstrations, Stud Bull & Commercial Heifer Sales and Beef Cattle presentations are all a part of this huge event for our visitors to enjoy!
Norco Primex caters for young and not so young ready to sit and have a beverage, a steak sandwich, cup of tea and get a real feel for what the Northern Rivers Region has to offer all at Primex Field Days – Take A Fresh Look!
Norco Primex 2023
Norco Primex 2023 will again be a mix of business and fun for the 25,000-plus visitors who will come through the gates across the three-day event. Since the first Primex in 1985 this primary industries expo has never failed to deliver to its loyal patrons.
People come to Norco Primex for a variety of reasons. There is the heartbeat of Primex, the men and women from the land, who come to do business. More than $40million in sales is generated by this exposition each year.
But Norco Primex is not all business. There are the weekend warriors who come to explore the vast array of product that is spread out before them. From traditional tools to cutting edge gadgetry, Norco Primex appears as an endless 'shopping aisle'.
For others Norco Primex is a crucial social event – that one time of the year when they can catch up with friends and colleagues. This is especially the case for people from more remote centres. There is the time, space and facilities at Norco Primex to relax and 'catch up'.
Norco Primex is definitely a family destination. There's lots for Mum, Dad and the kids to see and do. There are plenty of locals at Norco Primex, but also people from across the state and across the country.
Norco Primex is very visitor friendly. There's lots of parking on-site as well as free shuttle bus services that run from pick-up points across Casino. So make sure you put Norco Primex in your Diary for 11-13 May 2023.