It is a packed program of activity for Norco Primex 2019, below are some of the events and activities on offer.
---
Plan, Play & Stay – Primex & Destinations on the North Coast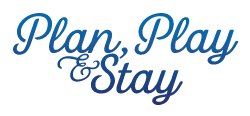 Your one stop place to check out what's happening at Norco Primex.
Special offers and discounts to visit some of the North Coast's best destinations, tours and experience the wonders of the Region.
Access to the best range of accommodation, providing business, working holiday and vacation venues to stay.
---
Advancing Women in Business & Agriculture, 'Up with the Sparrows Breakfast' – Friday 17th May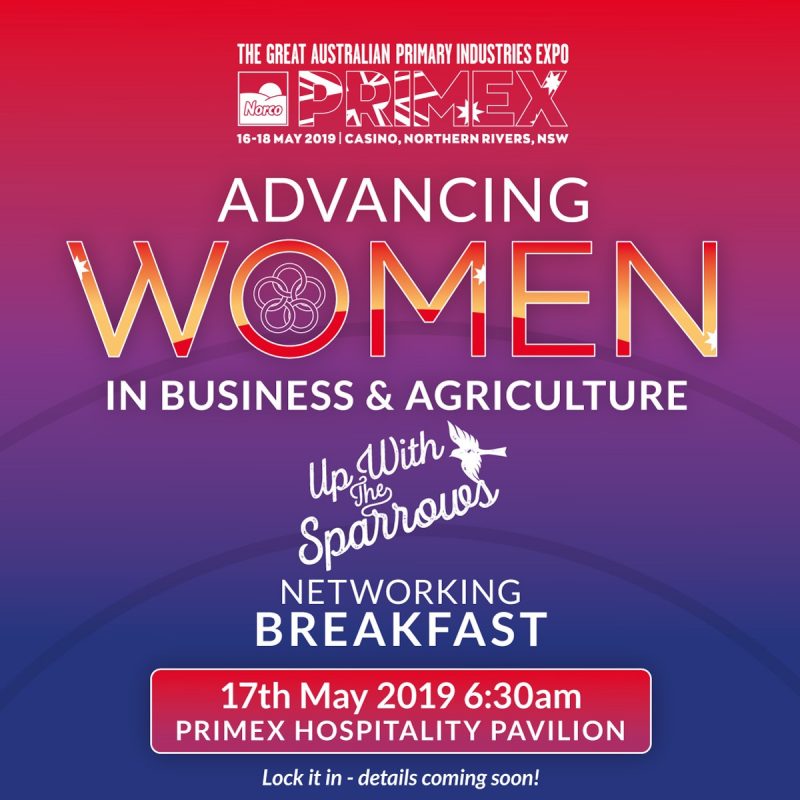 Norco Primex invite you to be inspired by three women in the Australian agricultural industry who all have that grass roots "back to basics, get it done" attitude. You will hear from Belinda Murphy – Mayor of the McKinlay Shire which has recently been ravaged by drought and flooding rains, in the same week. Heidi Smith who manages all the human resources for one of Australia's largest beef cattle property holdings – MDH. As well as manage a cattle station with her husband Clint in the north and Jane Newsome who manages a cattle and grain property as well as an additional business in Glenn Innes through the horrors of Australia's most relentless drought.
Kim Skubris will interview these three amazing women bringing out their best and at times their worst, telling the stories of how they managed to hang on with their fingernails when all else seems so so hard.
The Advancing Women in Business and Agriculture breakfast, aptly named "Up with the Sparrows" will be a morning of sharing, inspiration, support and acknowledging that the women in the south have the backs of the women in the north, and vice versa. See you there!
Tickets available at Eventbrite: https://www.eventbrite.com.au/e/advancing-women-in-business-agriculture-breakfast-up-with-the-sparrows-tickets-56847900601
---
Primex Joy flights (Duration of Primex)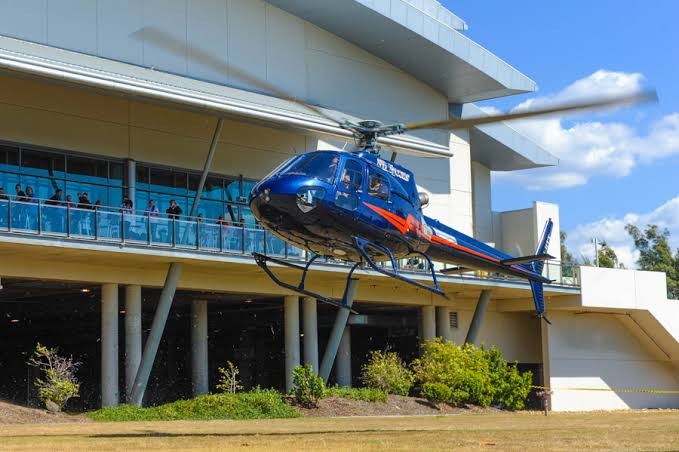 A regular feature of Norco Primex has been the chance to see The Great Australian Primary Industries Expo from the air with a joy flight. Supported by Gold Coast Helitours you can have a wonderful experience checking out what Primex looks like from above.
With a crew of experienced pilots and ground staff operating helicopters, you have a chance to have a scenic flight across the surrounds district with this being a must for all you fun-seekers.
---
The Land Train (Duration of Primex)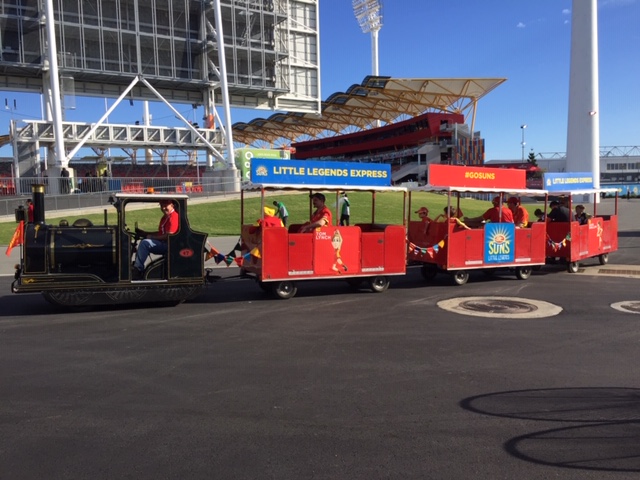 This is the 'Go anywhere train' that comfortably seats up to 36 passengers of all ages (adult supervision required). The experienced, uniformed engineer will guide the train and its colourful carriages expertly around Primex to support our visitors and offer a great family experience with multiple drop off and pick up points around Primex, our Food Courts, Entry Gates and other designated locations.
---
Feed Farm Animals (Duration of Primex)
Home to cute and cuddly baby animals, the Primex Animal Nursery is a family favourite.
The kids (and the big kids) will be all smiles as they get up close to many of their favourite farmyard animals through the nursery.
Feed, pat and get selfies with a range of loveable animals including calves, lambs, ducklings, chooks and goats and make some new farmyard friends while making memories with the family having a great time out at Primex.
---
Farm Kids Workshops – Saturday 18th May 2019
Working with Kids Club, The Farm Byron Bay in association with Norco Primex will present a series of special kids workshops.
As there is a limit to these workshops, visitors need to book in advance via Eventbrite to avoid disappointment with the following one day program:
9.15am – 10.15am – Farm Kids Chicken Workshop
Discussion: the importance of ethical & sustainable egg production
Craft: upcycle the egg shells to make egg heads
11.00am – 12.00pm – Farm Kids Bees Workshops
Discussion: The integral role of bees in our world & what we can do to assist the plight of the diminishing bee population.
Craft: beeswax candles & plant flower seed to attract bees
1.00pm – 2.00pm – Farm Kids Beneficial Bugs Workshops
Discussion: We discuss what beneficial bugs are and just how important they are for our eco-system and why companion planting helps our garden to grow without pesticides.
Craft: We make gorgeous bug magnets.
2.45pm – 3.45pm – Farm Kids Cows Workshops
Discussion: What is Beef and Dairy? Ethical farming and animal welfare.
Craft: We make a cow themed trinket jar and learn how to make butter.
---
Reptile Awareness (Duration of Primex)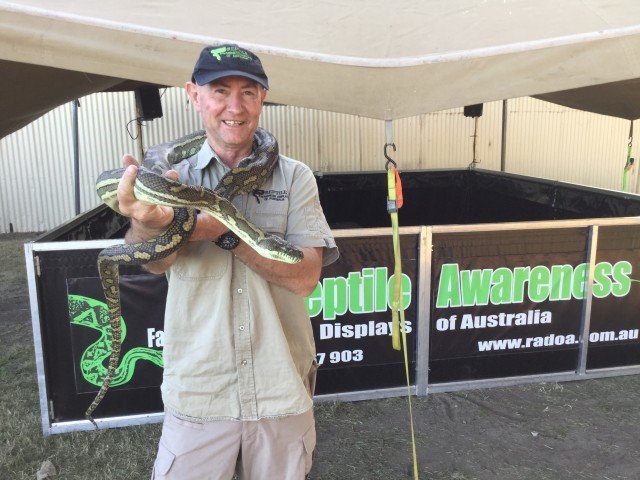 Reptile Awareness Displays of Australia (RADOA) was originally formed to combat a general misunderstanding of snakes and other reptiles in the community and have found a need to promote public awareness of reptiles – especially snakes and related first aid treatments. A strong supporter of Norco Primex, Allan Burnett is the reptile presenter for Reptile Awareness Displays of Australia.
Allan has many years of experience with snakes and is highly motivated in the promotion of snake education and snake bite prevention. Visit http://www.radoa.com.au/
---
School's Tractor Pull Challenge (scheduled times – refer to program)
2019 will be the inaugural year of the Schools Tractor Pull is a fun event where primary schools submit a team of 20 students to pull a tractor over a distance of 40 metres as fast as they can with a rope. Times will be recorded and the four fastest schools from the heats will then compete at Primex for $2,000 prize money for their School.
Limited places are available- if required, heats will be held on Thursday (May 16) and/or Friday (May 17) with the Final made up of the fastest four Schools and staged on Saturday (May 18).
---
Pitch At Primex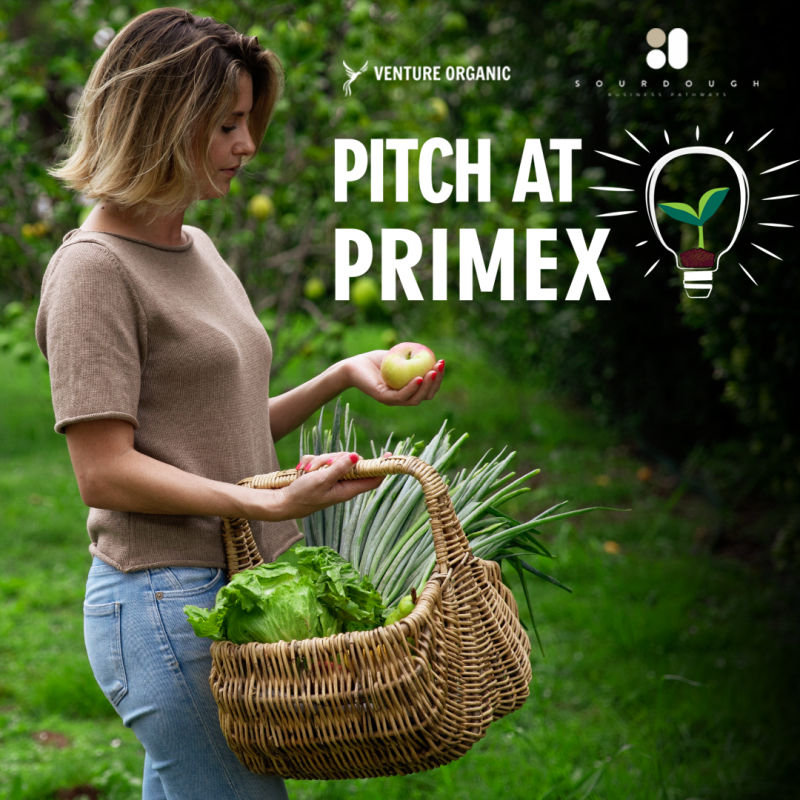 Venture Organic and Sourdough Business Pathways will be presenting "Pitch At Primex".
Do You Have An Innovative Idea or Start-up That Could Create Exponential Outcomes in the Sustainable Food System? Need An Investor Or Other Help To Build Your Business?
​Join Us For Your Chance to Pitch Your Start-up to the industry's leading impact investors, thought leaders, agribusiness mentors and start up experts aligned with the Business, Investment & Innovation Hub at Norco Primex 2019.
Pitch to find an investor, pitch to build your team, or pitch to find a mentor!
For further details and to register, please visit www.ventureorganic.com
---
Paddock to Plate (Duration of Primex check program schedule)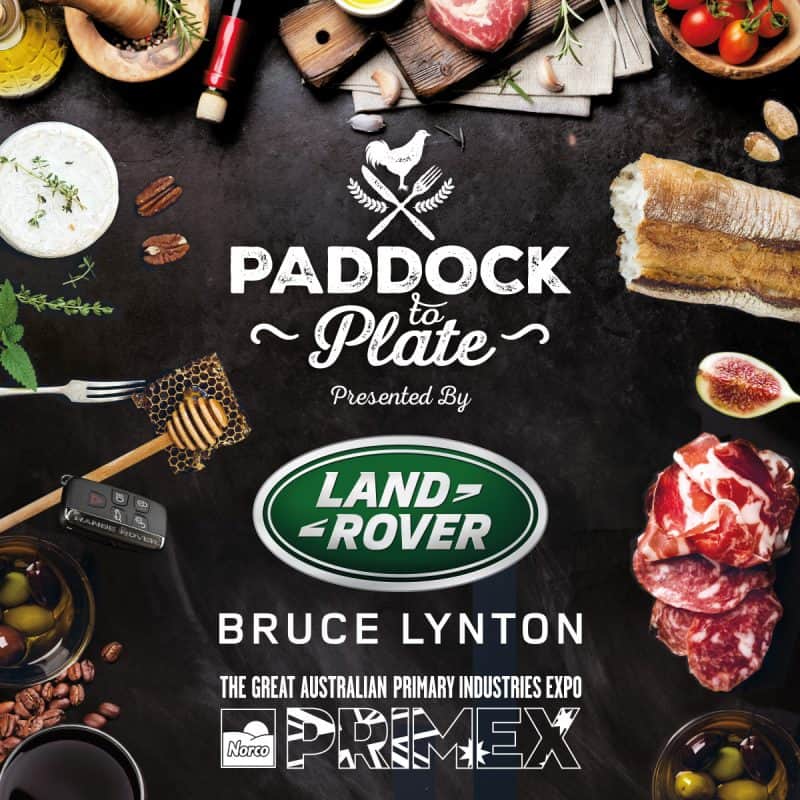 The Northern Rivers is an outstanding place to visit and one of Australia's most diverse food bowls.
Imagine, a venue where Chefs provide a pathway to see, experience and taste these culinary delights, where fruits, vegetable, meats, brewery and distillery collide in front of your eyes. The licensed venue for Paddock to Plate will offer you amazing culinary and retail delights where you can eat, drink and enjoy fresh produce
---
Innovation Hub (Duration of Primex check program schedule)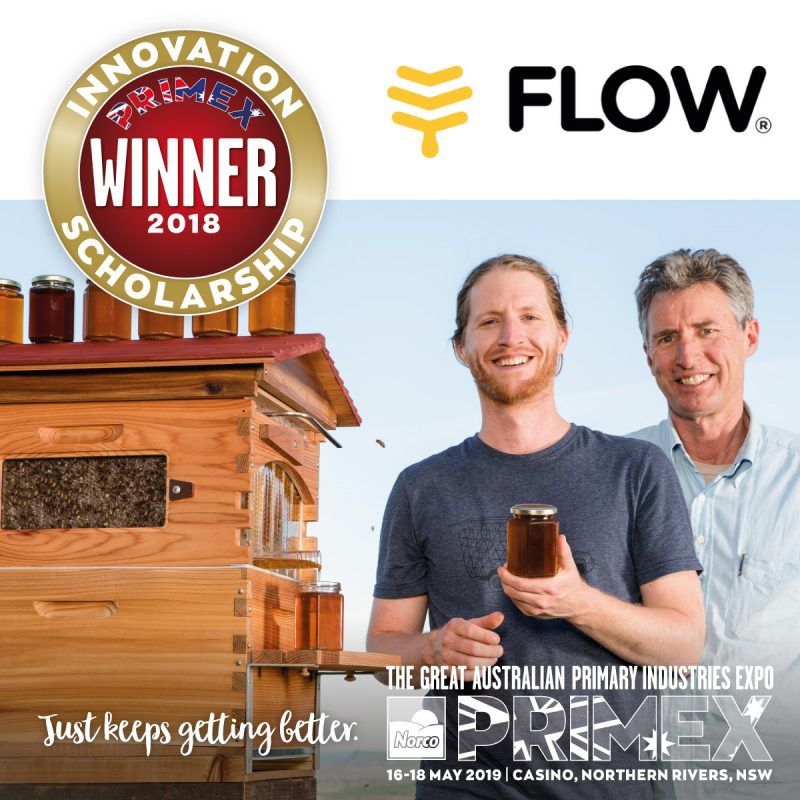 This is the place where everything new and exciting in invention, innovation, start-ups, business, investment, government agencies and a diverse range of collaborative organisations are on board to provide advice and support in all aspects of solutions based outcomes.
Special Featured Exhibit – Primex Innovation Scholarship Recipient 2018-2019 – Flow Hive
See the just released Jaguar I-Pace All-Electric Car
Visit the Innovation Hub and experience new dimensions in agtech, drone applications and technologies and an extensive range of exhibits and special presentations
---
Livestock Essentials Congress (Duration of Primex check program schedule)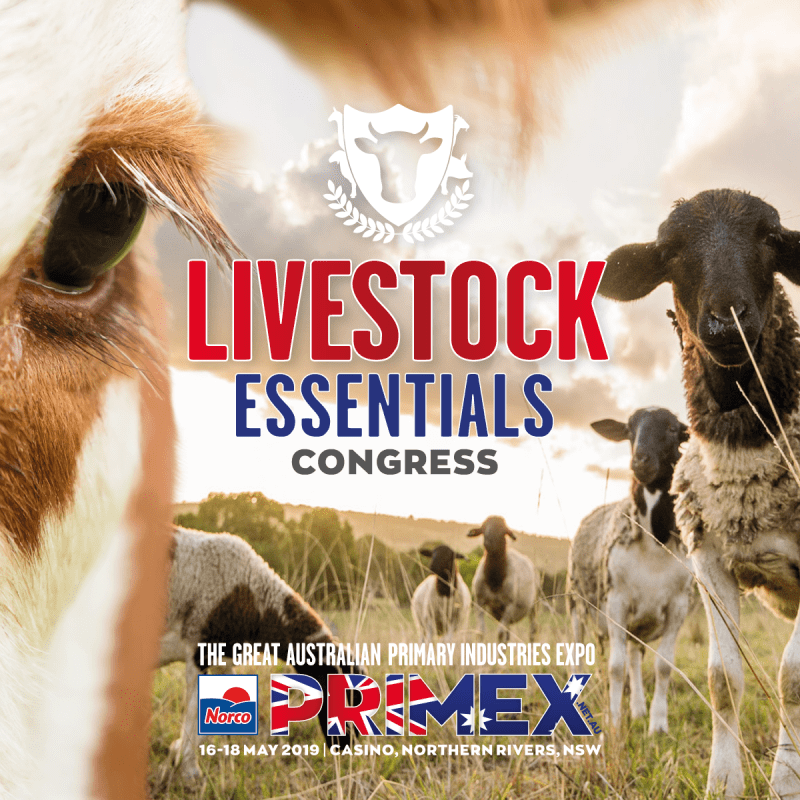 The Livestock Essentials Congress will be presented as part of Primex catering to all commercial and stud producers, with 1000 suppliers including national and international exhibitors and culminating with the Red Meat Industry Awards Dinner May 17th, in the Hospitality Pavilion at Norco Primex 2019.
Imagine experiencing a showcase of Australia's livestock industries including beef, dairy, sheep, goat, pork, alpaca, bison, working dogs and much more!
An extensive 3 day program caters for commercial and stud producers with breed stud sales, commercial heifer sale, Primex breeds grand parade, Australian Working Dog Team Trials and more. Visit the Norco Primex program released just before the event for further details.
---
Entertainment (Duration of Primex check program schedule)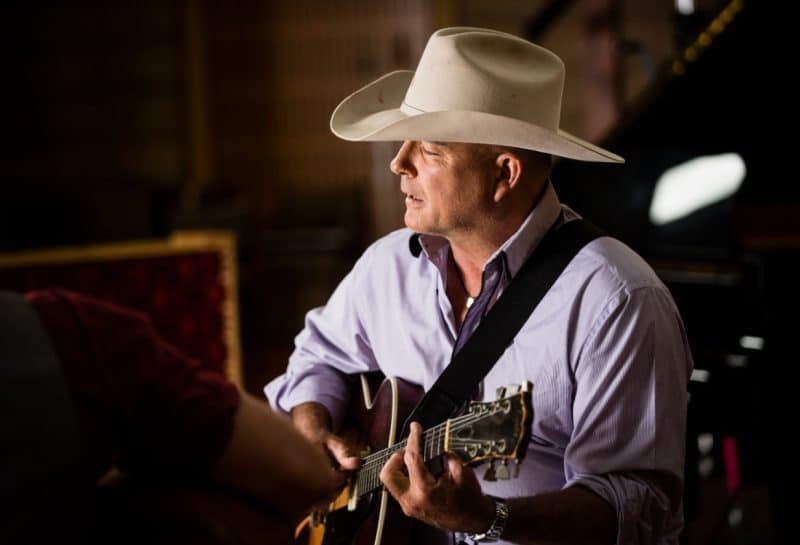 We are very pleased to have James Blundell, a Primex Ambassador leading the entertainment alongside his son Briar for the event. Experience our rural culture with performers that also include Katie Brooke who will offer a genuine country atmosphere in our "pop up" locations including the North & South Food Courts, Paddock to Plate and Main Hospitality Pavilions.
---

Australian Teams Working Stock Dog Trials
The Australian Teams Working Stock Dog Trials attract competitors from throughout Queensland and New South Wales and provide an exciting spectacle and atmosphere for the thousands attending The Great Australian Primary Industries Expo.
The objectives of working stock dog trials are to provide a competitive way to foster and encourage the use and training of herding dogs in the cattle industry – by providing a course that simulates a mini paddock situation with all the skill requirements that may be needed on a day to day basis in the paddock.
The skills, communications and teamwork between the competitor and their working dogs make for wonderful entertainment, with the inclusion of 3 head of cattle that need to be guided around and through a special course in the McGregor Gourlay Arena.
In our Inaugural year (2018) Dick Chapman and his dogs Bob & Bell achieved 1st Place as Australian Teams Working Stock Dog Champions and will be back to defend their title amongst a growing number of competitors from throughout eastern Australia.
With $2500 prize money on offer, the Australian Teams Working Stock Dog Trials will be a must see over the three days of Norco Primex Field Days, Casino, Northern Rivers NSW.
Enquiries to Robert Johnston Mobile: 0417 711 333 Email: [email protected]