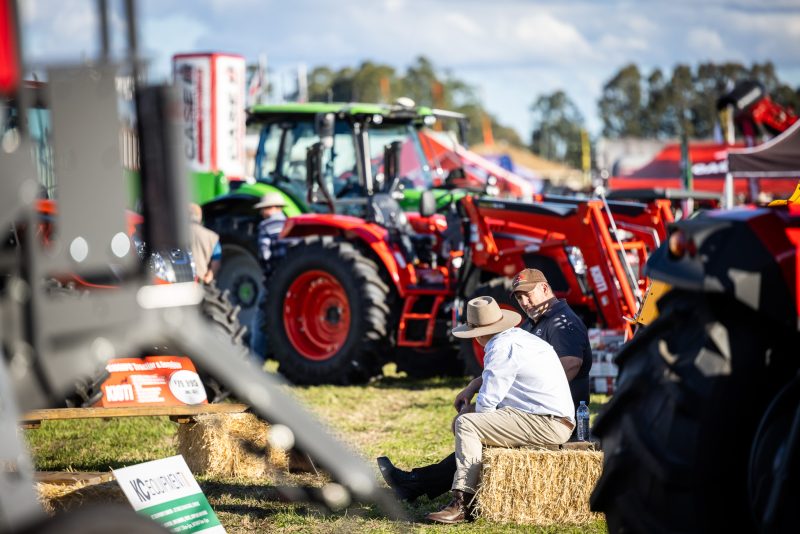 Posted: 11th May 2022
Posted in: News
Primex Field Days has today announced the event planned for 19 to 21 May 2022 will be postponed, due to the ongoing impacts of recent floods, combined with continued adverse weather conditions.
CEO Bruce Wright said it had been a very difficult decision to make.
"However, the delay is unavoidable due to the impact that the floods and adverse weather conditions have had on the site at Casino," he said. "We appreciate the announcement of postponing may have impact on some of our stakeholders, but we have provided as much notice as possible."
"We want the 2022 Norco Primex Field Day event to be a great experience for exhibitors, customers, clients and visitors, and this simply is not possible to hold the event now under the current conditions."
Floods and continued adverse weather have impacted the site in regard to:
Maintenance and restoration of the site to enable a safe environment;
Exhibitors able to access and activate their sites.
Norco's General Manager Rural Agriculture, Adrian Reck, said they supported the decision to postpone the 2022 event.
"Primex is an integral part of our community, in Norco's heartland," he said.
"This event provides, not just economic and educational opportunities in primary industries and agribusiness, but brings the community together in mateship."
"Recent weather events have tested our community's resolve and Norco, with Primex, is committed to our region's recovery."
"We are working with Primex to bring this iconic field event to life at a later date and look forward to celebrating the best our region has to offer in sustainable Australian primary production and food."
One of the event's major exhibitors, Dan Hoppy of Days Machinery, said he was also supportive of a change to Primex's schedule given the recent catastrophic weather events.
"Primex Field Days has always been a quality rural event for everyone, and we look forward to exhibiting at the rescheduled event date," he said.
We will engage over the next week with our key stakeholders on the 2022 Norco Primex Field Day event proposed rescheduled date between July and November 2022.
We are mindful that some of our local stakeholders are still overcoming the tragic events of the February and March 2022 floods.
We are also cognisant that the delay will also give many of our exhibitors and attendees additional time to prepare and attend the event.