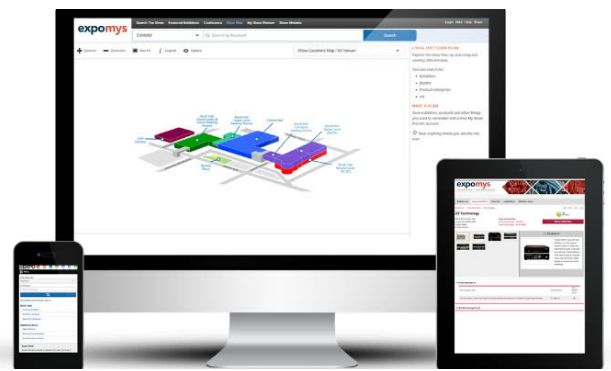 Posted: 20th May 2017
Posted in: News
NORCO Primex Field Days has enhanced its reputation as Australia's most innovative primary industries exposition by enlisting the cutting edge MapYourShow for this year's event.
Primex director Bruce Wright said exhibitors and visitors to the June 15-17 expo at Casino would experience the world's latest in show management technology.
"This is really exciting," said Wright, who earlier this year took over the Primex ownership reins from his father John Wright.
"Primex is all about innovation and tradition and MapYourShow brings a whole new dimension to this iconic event. The technology that is now at the fingertips of the exhibitor and visitor is amazing.
"But the bottom line is that MapYourShow will bring an even better Primex experience for everyone. Visitors will get what they want and where they want to be quicker and be far better informed. For exhibitors it means more sales."
MapYourShow's Australian account manager Jamie Ford said the company had just launched in the Asia-Pacific with an office in Brisbane.
"We already have shows potentially lined up in Australia, Singapore and Thailand. Basically any and every trade show, expo or conference can benefit from using MapYourShow," he said.
"There are major benefits for the owner, the exhibitor and the visitor.
"The show owner has the world's most advanced show management tool with the ability to manage almost every aspect of your show.
"The exhibitor has an amazing directory and business promotion technology, lead generation, advertising opportunities and much more.
"The visitor has a world class online integrated directory and floor plans, plus the ability to map/plan your entire show.
"MapYourShow will deliver online solutions and support services that will save Primex customers time and generate real value for their exhibitors."
Mr Wright said Primex exhibitors and visitors only needed to go to the Primex website – www.primex.net.au – to begin their MapYourShow journey.
"The MapYourShow integrated directory and floor plan is available on any internet enabled device," he said.