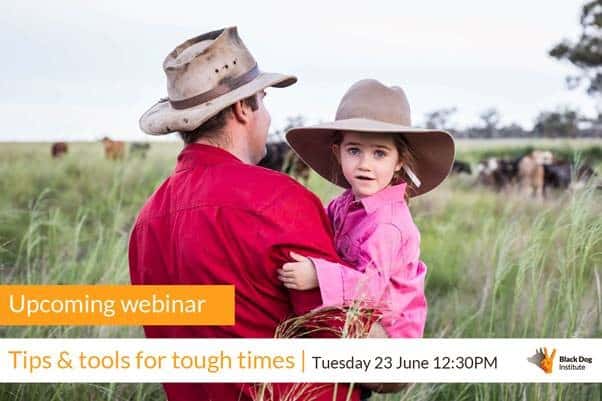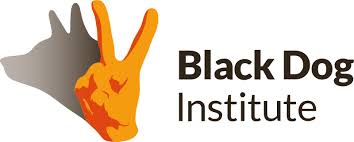 The Black Dog Institute will be utilising its partnership with one of Australia's most innovative agricultural events – Norco Primex Field Days – to assist many farmers and rural communities through mental health issues that have been aggravated by COVID-19.
The institute will be holding a webinar on Tuesday, June 23, titled 'Tips and tools for tough times' and is urging rural Australia to tune in.
"You're not alone, if you're feeling overwhelmed and anxious during these tough times," says Sarah Connor, Head of Education at the Black Dog Institute in its promotion of the webinar. "Join our panel of community experts as they share their insights for dealing with stress and building resilience as our community gears up for the next chapter."
For several years the leading Australian mental health research organisation has been one of Primex's key community partners and one of the charities supported through Primex's wide network of industry associations. This enables the Black Dog Institute to get its message to the heart of rural Australia, especially throughout Primex's immediate footprint of northern NSW and southern Queensland.
"We are very proud of our association with the Black Dog Institute and it is an organisation that is very close to my heart," said Primex director Bruce Wright.
"The coronavirus has come on the back of drought, fires and floods and many people in rural Australia have been challenged and we need to assist in keeping as many as possible from breaking point. This webinar will help. The expert panellists will offer real solutions."
"What Primex can offer is access to our almost 40 industry partners – grower groups, peak business bodies and organisations such as the Meat & Livestock Australia, Dairy Connect, Country Women's Association and Richmond Valley Council."
"We have been in the marketplace for 36 years and have created many strong relationships – thousands and thousands of people who are part of those relationships can benefit from next Tuesday's webinar."
Panellists will include: Dr Sadhbh Joyce, a Senior Psychologist and Conjoint Academic at the Black Dog Institute; Steven Carrigg, Coordinator with Rural Adversity Mental Health Program, NSW Health; and Wayne Wigham, ex-professional NRL player, teacher, firefighter and business owner, who will discuss his own battle with depression.
The Black Dog Institute's webinar, 'Tips and tools for tough times', will be held on Tuesday, June 23, from 12.30pm-1.30pm AEST.
To register for the webinar, go to: https://bit.ly/2YdT9IJ
The Primex Primary Industries Expo is held annually at Casino in northern NSW and this year will be staged later, from September 10-12, due to the coronavirus.
For more information contact:
Norco Primex Director
Bruce Wright – Ph: 0411 740 374