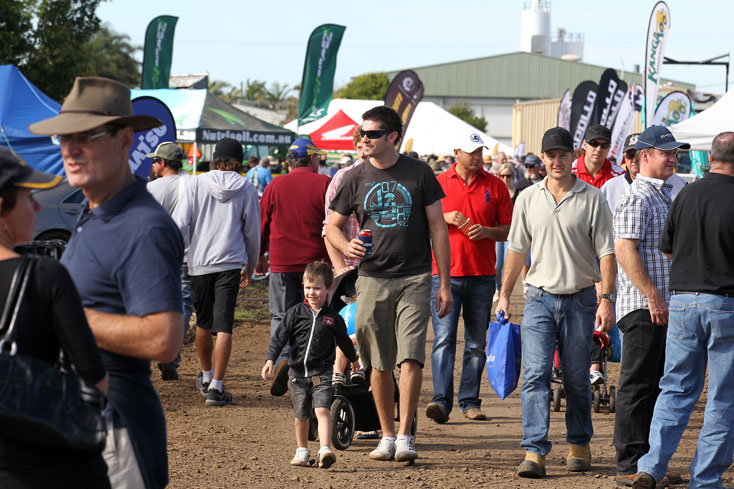 Posted: 9th June 2017
Posted in: News
NORCO Primex director Bruce Wright has amplified the 'Buy Local' message, urging locals to be part of the June 15-17 event at Casino.
"Primex has a long history of boosting the regional economy around Lismore and Casino," he said.
"However because we have grown so much and now house a wide range of brands, I think many people overlook the fact that we are still 'local' at the core.
"We will have about 300 exhibitors at the 2017 Norco Primex Field Days and about 50 per cent of those are companies from that Northern Rivers region.
"We will have about 25,000 people through Primex across the three days and the majority of those are from that local region.
"Outside of the buying and selling at Primex, the event itself will bring in between $3-4million to that immediate Casino-Lismore corridor through things like accommodation, meals and services.
"Then of course there is the expected $30million in sales generated by Primex with much of this flowing into the coffers of local businesses.
"There is no doubt Primex is the biggest commercial event on the local calendar that brings revenue from outside the region, with locals being the major winners."
Wright said many local businesses were still recovering from floods earlier this year and Primex would provide a timely boost for their balance sheets.
"It really is a time when locals can help locals," he said.
"Local businesses will be at Primex. They offer trusted quality with the reassurance that you are dealing with someone whose shop front is just around the corner.
"Primex is a marketplace. The exhibitors who come to Primex want to make a deal. That's why it presents a great opportunity for local businesses to be a part of Primex Field Days."
He said Primex 2017 would have a 'fresh face' but with traditions that have succeeded across 33 years.
"We have an event history that I am very proud of," he said.
"Since the first Primex in 1985 there have been some extremely successful elements."