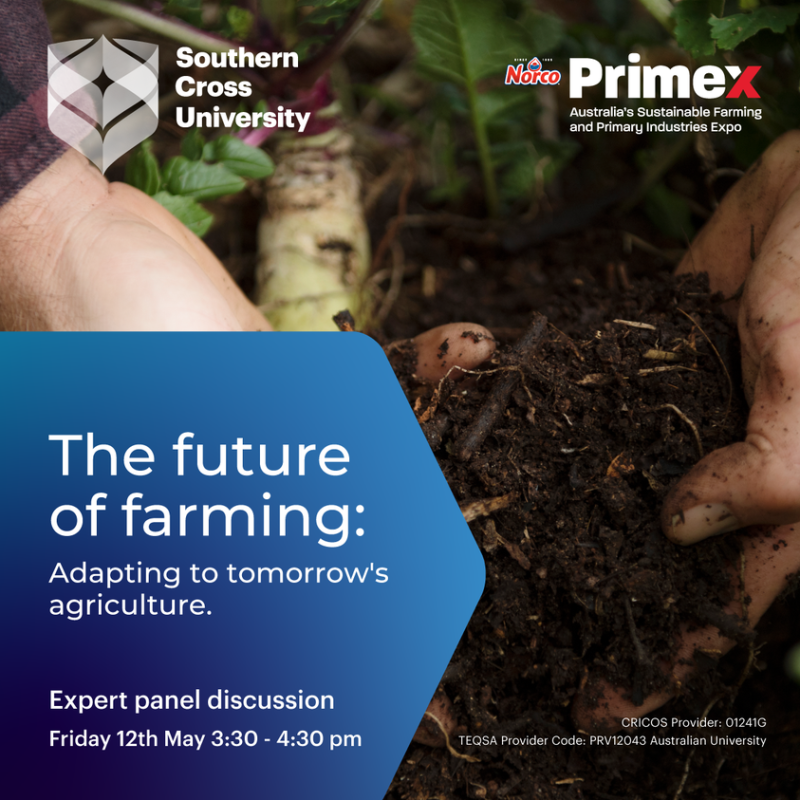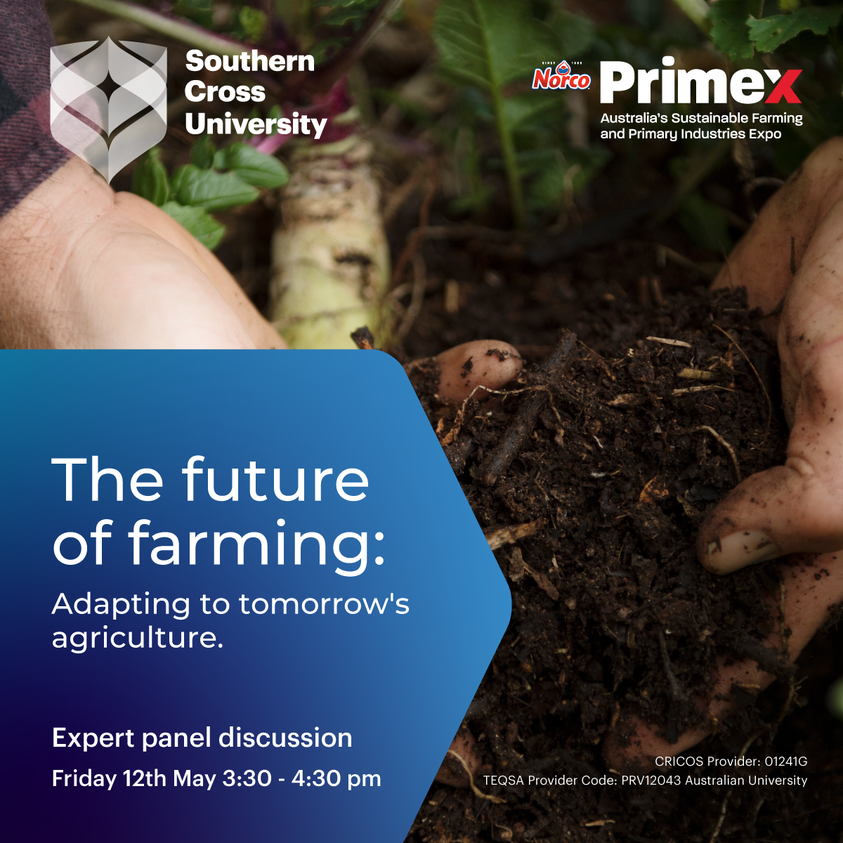 Presented by Southern Cross University
The Future of Farming: Adapting to Tomorrow's Agriculture will explore innovation in agriculture, the role of ecosystems and sustainability on farms, horticulture production, soil health and regenerative AgTech for the future. Hear from an exclusive panel featuring some of Australia's leading voices in agriculture, science and industry.
When
Friday 12th May | 3:30 – 4:30 pm
Where
Pavilion 2 – Events & Function Centre
Register here: https://bit.ly/3Ntng8U
This is a free event, but seats are limited. Registration is essential for catering purposes.
Attendees will enjoy a drink on arrival, delicious cheeses and fresh fruit.
Meet Our Panel
Co-Facilitated by Graham Lancaster – EAL (Environmental Analysis Laboratory) and Lorraine Gordon – Director of Strategic Projects and Founder of the Regenerative Agriculture Alliance.
Kevin Quinlan: Leader Northern Horticulture, NSW DPI.
Dr. Hanabeth Luke: Senior Lecturer in Science and Regenerative Agriculture, Southern Cross University.
Professor Kirsten Benkendorff: Director, National Marine Science Centre, Deputy Director, Southern Cross University.
Professor Nigel Andrew: Chair of Science, Southern Cross University.
Dr. Jay Anderson: Senior Lecturer and Plant Pathologist, Southern Cross University.