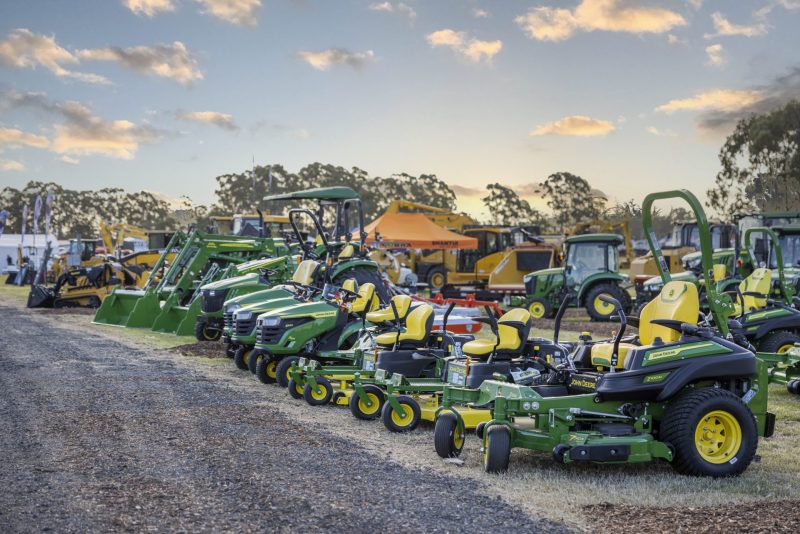 Posted: 11th May 2023
Posted in: News
Norco PRIMEX 2023 officially opens today with more than 25,000 visitors expected over the next 3 days to the biggest Rural and Farming Industry Field Day in northern NSW.
Director Bruce Wright said, "It's the end of the financial year, a time to make those big strategic and equipment purchasing decisions, so it makes sense to see what our more than 350 exhibitors have to offer for rural industries and family farming businesses."
The official opening takes place from 11:45am – 12:00pm in Pavilion 2 at the Richmond Valley Events Centre with Primex Director Bruce Wright, Norco Agribusiness General Manager Adrian Reck apart as a leading to the special invitation lunch being held.
As well as boasting the biggest display and demonstrations of machinery anyone could possibly want, Primex has established three new onsite industry hubs: The Forest Industry Collective; Health and Wellbeing hub; and the Affordable Housing, Home and Lifestyle hub. These compliment the Education and Careers Hub and Businness, Innovation and AgriTech Hub.
The Health and Wellbeing hub brings health experts together to offer health advice and a range of check-ups. The Forestry and Timber Industry Collective will showcase the latest information on regenerative farming, plantation forestry and timber production. The Affordable Housing, Home and Lifestyle Hub will showcase the best cost-effective housing options for the newly burgeoning on farm agri-tourism sector, a potential new revenue stream available to farm businesses.
Southern Cross University will also host a panel on Friday discussing 'The Future of Farming: Adapting to Tomorrow's Agriculture' which will explore innovation in agriculture and regenerative AgTech for the future.
"Primex always provides fun for the whole family, including the farmyard animal nursery, Wildlife Twins (daily at 1pm) for our little farmers of the future, and the Nourish Food & Drink Festival with cooking demos from Native Food Queen, Mindy Woods and author and wellness chef Samantha Gowing," Mr Wright said.
"Nourish creates connections between farmers and foodies, where visitors can see, taste, and share the huge variety of food experiences and destinations across this region."
Other highlights include the Australian Beef Showcase; extensive recreational, 4WD and Outdoor Lifestyle displays and the NextGen school programs.
Norco Primex 2023 runs from Thursday May 11 until Saturday May 13 from 9am-4pm daily at the Richmond Valley Events Centre located at Cassino Drive, Casino.

Buy Tickets Online | Save 25% on Gate Prices
Purchase your tickets online and receive a 25% discount and chance to win some great prizes, including a kids ATV farm quad bike courtesy of Days Machinery Centre and CFMOTO Australia.