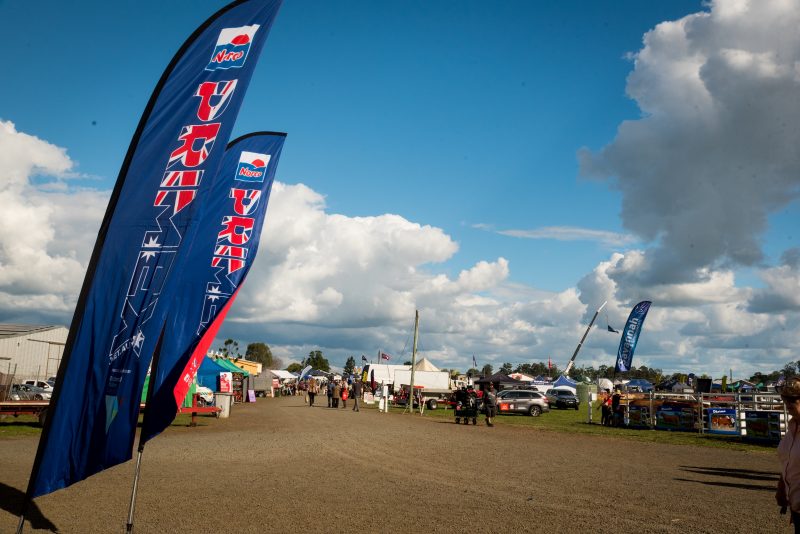 Posted: 7th May 2021
Posted in: News
Gates open to Norco PRIMEX in under two weeks
Norco PRIMEX, the iconic Australian sustainable farming and primary industries expo – where farmers and foodies meet – is back in just under two weeks (Thursday, May 20).
The three-day event (May 20-22) held in Casino, in the Northern Rivers of NSW, will bring together an expected 350 exhibitors, over 900 suppliers and about 25,000 patrons in what will be a much-needed boost to the region's economy.
In what has been a Covid-starved landscape for events, the wide variety of exhibitors will at least be able to meet face to face with visitors who have been keen to see the latest in equipment, services and new technology and innovation. With a forecast of $50million in sales estimated to be generated by the event's staging, there's also a projected $5million expected to be injected into the Northern Rivers economy through visitor spend on items such as accommodation, food and leisure activities.
Renowned as the primary producer's 'yellow pages', PRIMEX has expanded further this year, particularly in its next generation offerings, while the educational and innovation content will be a must-see at the event.
The Next Gen program will be staged in partnership with Southern Cross University and supported by MLA, DET, NSW Farmers, TAFE NSW and many more. PRIMEX prides itself in having close collaboration with industry leaders to ensure the event remains relevant to primary producers while connecting to the broader consumer network. This includes some of Australia's most visionary and committed grower and producer organisations, elevating the profile and importance of the pathways available in agriculture and primary industries to exciting new levels.
The largest Paddock To Plate presentation to date will offer all 'foodies' the chance to taste, sample and take-away some amazing experiences. The Paddock To Plate showcase links the diverse and world-class range of local farming products, high profile Chefs and food experts ready to offer thousands of visiting consumers this culinary highlight.
Sustainable Farming will again be a PRIMEX focus for the network of more than 40 producer organisations, who are partnered with this event.
PRIMEX director Bruce Wright said the importance of the return of the expo, post-Covid, cannot be downplayed.
"PRIMEX is a key component of this landscape and has been since 1985," he said. "It is a proven sales success, but it is so much more than that. It is a community event that umbrellas all that is community, from volunteer and charity organisations, social networking, right through to major business. From Thursday, May 20, PRIMEX is ready to welcome everyone back to a Covid-safeevent."
Early-bird tickets at a 30% discount are available until May 16 at: https://www.primex.net.au
For more details contact:
Bruce Wright – Norco Primex Director
Ph: 0411 740 374
E: [email protected]