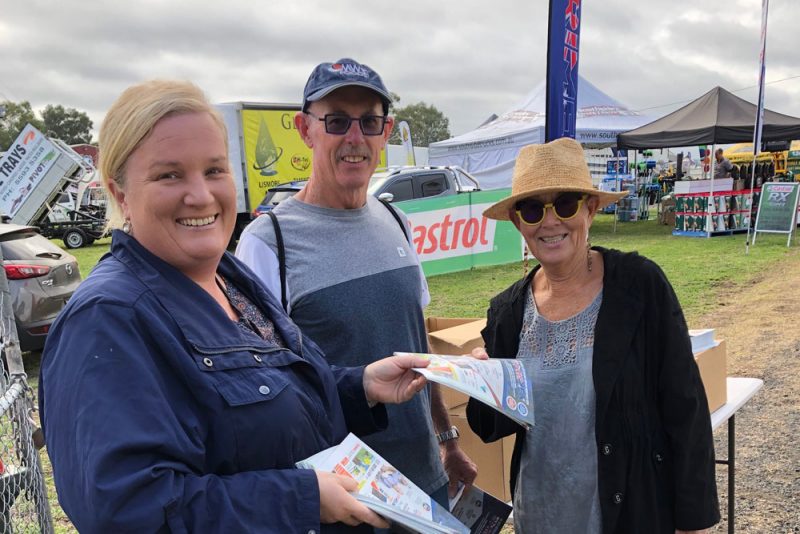 Posted: 16th May 2019
Posted in: News
Sunshine Coast grey nomads Judy and Ian Nixon were at the very front when dozens of people lined up waiting for the  gates to open to Norco Primex 2019 this morning (Thursday, May 16).
The Coolum Beach couple are on extended leave from the macadamia industry, but it's bees that caused them to buzz into Primex on Thursday.
"We're a month into a two-month holiday in our caravan, and we saw this was on.
"We knew that Flow Hive won the innovation scholarship last year and we thought we'd come along and maybe buy one of the systems.
"We're not beekeepers, but the idea of having own honey on tap is something we thought we'd have a close look at."
The inaugural Primex innovation Scholarship was awarded in 2018-2019 to Flow Hive, a Byron Bay-based company dedicated to making beekeeping more accessible and to provide honey on tap.
Once again a feature of this year's Primex, the scholarship is presented in a stakeholder collaboration with the NSW Business Chamber, Regional Development Australia – Northern Rivers, AusIndustry and TAFE NSW.
(Caption: Primex's Sonia Butler welcomes Ian and Judy Nixon from the Sunshine Coast to Norco Primex)