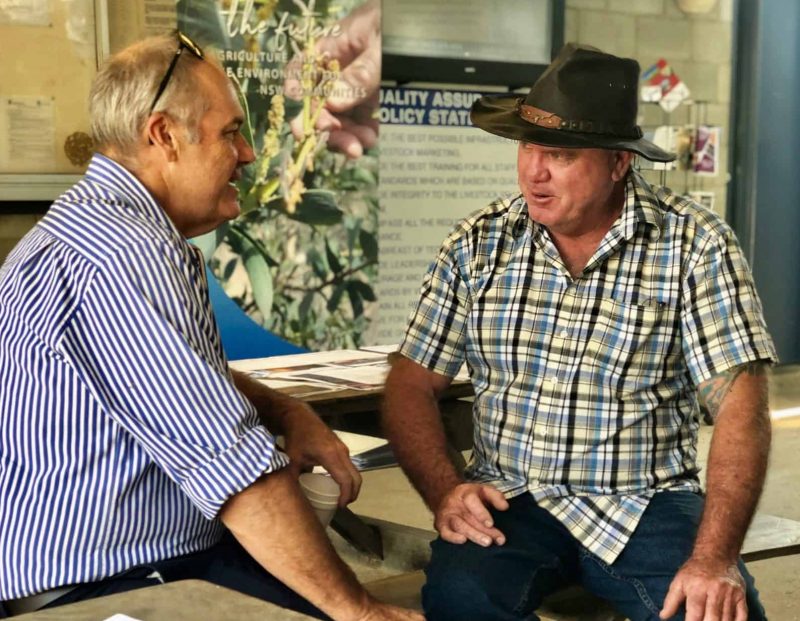 Posted: 27th April 2020
Posted in: News
PRIMARY producers throughout northern New South Wales and southern Queensland have welcomed the announcement of a 'virtual field days expo', allowing them to cash in on vital end of financial year purchases.
The Norco Primex field days, held annually at Casino in northern New South Wales, will be staged as the Primex Online Business Hub from May 11 to July 10, allowing exhibitors and farmers to overcome the coronavirus lockdown.
In a field days first, the Hub will welcome Primex visitors to take an online targeted tour of the hundreds of exhibitors and their suppliers, buying and inquiring as they go.
President of the NSW Cane Growers Association, Ross Farlow, said the virtual expo would be of major interest to the primary industry sector, especially his 550 members.
"The beauty of what Primex is offering is the capacity for farmers to take advantage of this important expo across 24 hours of the day," he said.
"Farmers are always busy and now we have the coronavirus in the mix, which has brought in certain restrictions and has meant changes across how we meet and do business.
"During this expo I will be able to go online and have a look during my lunch break and for a couple of hours at night."
Farlow, who operates a cane and cattle property at Maclean in the NSW Northern Rivers region, said the timing of the Primex Online Business Hub was also 'ideal'.
"Because of their variable income, farmers at the end of April will start talking to their accountants, asking 'What do I need to do?' And they will make some business decisions for that particular year with a month to go," he said.
"So the timing is really important."
Primex director Bruce Wright said Farlow's comments were being echoed by everyone he has spoken to.
"We now have an association with almost 40 industry and grower groups," he said. "These comprise literally thousands of members and affiliates.
"The feedback is that farmers need to buy before the end of the financial year and businesses need a boost now more than ever.
"Primex annually results in more than $30million in sales. Because this year's Primex event has been postponed to September, the virtual expo is designed to support all our stakeholders right now.
"For the past couple of years Primex has worked with one of the world's leading CRM (Customer Relationship Management) developers, Map Your Show. Together we have developed an online portal that is perfect for expo exhibitors and visitors.
"Farmers also need to buy now. They want to take advantage of the current federal government stimulus including the $150,000 package of 100% depreciation write-off before the EOFY.
"There are also travel restrictions and plenty of fear in the community. The Primex Online Business Hub will overcome both, offering a safe, targeted shopping environment."
Visitors can register for the upcoming Primex Online Business Hub at www.primex.net.au.
Wright said the annual Primex expo at Casino was still planned to go ahead on September 10-12.
"Subject to the advice from government health authorities we are planning to be on the ground in September," he said.
ENDS
For more information:
Norco Primex Director
Bruce Wright – Ph: 0411 740 374