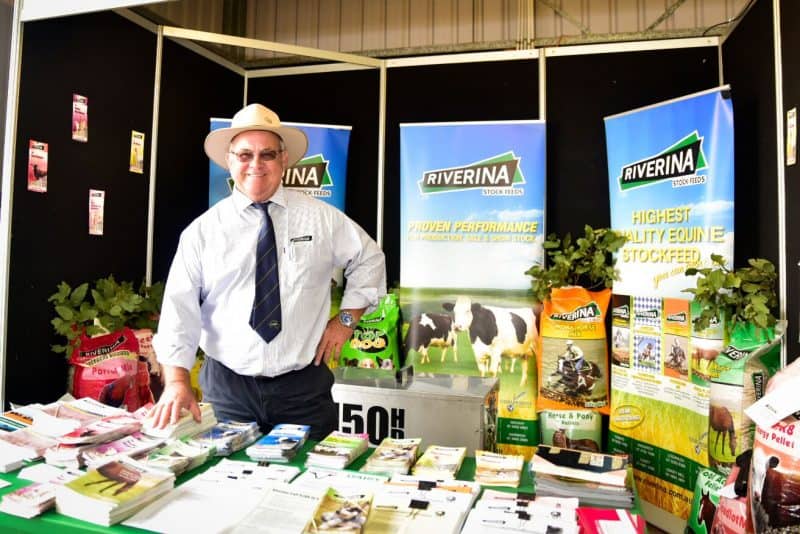 Posted: 17th May 2019
Posted in: News
Guy Porter has a special relationship with annual primary industries expo, Primex.
Since the event started in Casino, northern NSW, 35 years ago he has not missed one as an exhibitor.
"I still remember that first one very well," Guy reminisced at Primex 2019, being staged through until Saturday at the same site where it all began in 1985.
"The place was knee-high in grass and very wet. I was working for Norco then and we had to bring about 70 tons of sawdust in just for our site so people could walk around.
"I am pretty sure we had to do the same the next year."
How things have changed. Today the 18-hectare site is a credit to Primex owner Bruce Wright and the amount of work has undertaken to make it a showcase event each year.
"Bruce has done a great job as owner," says Guy.
"I enjoy coming each year."
He estimates that he attended for about 11 years under the Norco banner and then the remainder for Riverina Stock Feed. And he has no doubts about the sales value of Primex.
"I have never had a failure at Primex from a sales perspective," he said.
"It is a great sales venue. People come here to buy. They know there will be deals on offer. The farmers come no matter what the weather is like. They will walk around in gumboots in the mud because they know they will get a great deal here.
"These days I also find that Primex is a great branding opportunity. You are face to face with thousands of people over three days. The estimated crowd this year is 25,000, I wouldn't get to that many people in six months.
"Although Primex is a great sales forum it is also a great forum to supply information to farmers. It is also a fantastic arena to grow relationships with our customers."
Guy also said Primex had passed the test of time.
"This expo has seen the hardest of times and has not only survived but has flourished," he said. "If you look around at this year's event you will see so many new exhibitors."
Guy turned 65 in April, but is hoping to be at many more Primex expos.
"Many things have changed in the past 35 years, but what I enjoy about Primex is the fact that it is still about the buyer and the seller being face to face. That hasn't changed," he said.