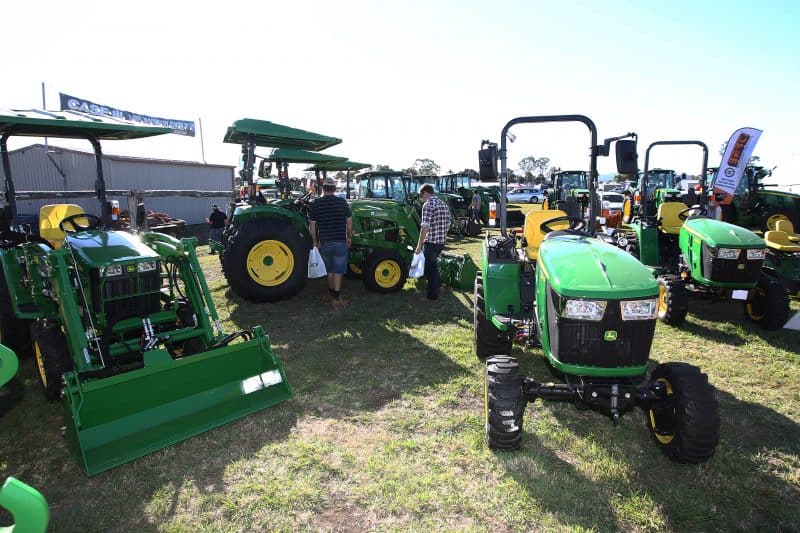 Posted: 8th May 2019
Posted in: News
THE horticultural industry will play an even greater role at this year's Norco Primex field days, to be held at Casino, northern NSW, from May 16-18.
Norco Primex owner Bruce Wright said horticulture had long been a significant part of Primex, but certainly had surged in popularity and patronage at the expo in recent years.
"As Primex has moved into a new direction, focussing more on innovation and education, the horticultural aspect of the expo has grown. And I don't think that has been by accident," he said.
"The horticultural industry is known for being cutting edge and innovative and that fits in perfectly with our field day event. Growers who come to Primex, either as exhibitors or visitors, will see the latest farming technology available.
"Right across our site there are attractions of major interest for this farming demographic – from the Paddock to Plate, Pitch at Primex to the Business, Investment and Innovation Hub.
"Over the three days of Primex, exhibitors will have about 25,000 people walking past their display."
Growcom's Hort360 Manager Scott Wallace said keeping pace with technology was vital for growers.
"Anything that can streamline processes is important," he said.
"This can be anything from a different spray rig through to increased automation. Using a phone to turn pumps on and off instead of having to walk down to the bottom of the paddock – things like that have meant a great deal to growers."
Mr Wallace said Primex field days offered Queensland growers from areas such as the Lockyer Valley and the Gold Coast and Sunshine Coast hinterlands the chance to 'go, see and touch'.
Mr Wright said horticulturalists were a large percentage of the approximately 5000 industry delegates invited to Primex.
"Primex has worked hard to form real relationships with producer associations," he said.
"Currently we have a working relationship with 20 grower groups. We also are communicating with key industry bodies such as Growcom, who we are proud to say have come on board as a corporate partner in 2019."