Thank you for supporting our event
Please share our Facebook Event – https://fb.me/e/2qZYDPuR3
Primex Social Media Pages 
Official Hashtags
#Primex2023 #fielddaysanz #agriculture #machinery #FarmerHealth #Forestry
Tag us for shares – @primexaus
---
Event Logo Files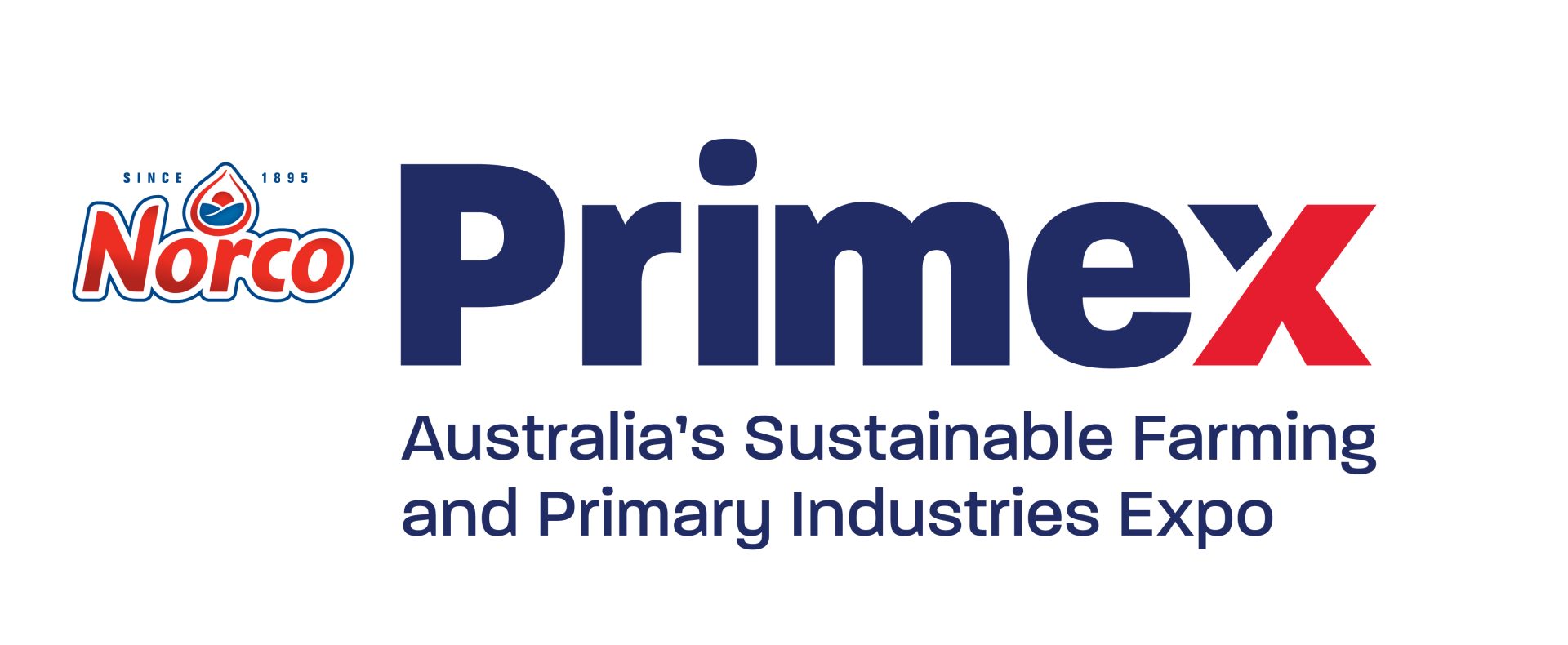 ---
Social Media Graphics
Download all promotional graphics.
---
Exhibitor Graphics
Download exhibitor promotional tools

---
Promotional Images
---
Promotional Copy
Short Promotional Copy
Australia's Sustainable Farming Expo – Norco Primex is back for 2023. Enjoy local produce alongside chefs, growers, and food lovers at this iconic Northern Rivers field day event, showcasing the latest in agriculture, machinery, and primary industries.
11 – 13 May in Casino, Northern NSW. Tickets on sale via www.primex.net.au
Long Promotional Copy | What's On at Primex 2023
Australia's Sustainable Farming Expo – Primex is one of the largest coastal-based agribusiness events, bringing city and rural communities together since 1985.
Attracting 25,000 attendees over 3 days this iconic Northern Rivers field day showcases the latest in agriculture, machinery, and primary industries including the world's leading brands and suppliers with over 350 exhibitors and 1,200 companies represented.
Don't miss Nourish Food Fest at Primex, where you can sample local produce and the event's unique Paddock to Plate experience with cooking demonstrations celebrating primary production and local growers. Daily cooking demonstrations with Mindy Woods and Sam Gowing.
Come and experience all that Norco Primex 2023, has to offer on May 11 – 13 alongside primary producers, suppliers, educators, innovators, students and everyone in between.
What's on at Primex 2023
Industry Hubs – Health & Wellbeing, Business, Innovation & Agri-Tech, Education & Careers, Forestry & Timber, Affordable Housing.
Diverse livestock displays & Machinery demonstrations
Nourish Food & Drink Fest – Cooking demos, Live Music, & local food and beverage producers
Extensive Australian Beef Showcase (incl. Battle of the Breeds Championship)
Caravan, 4WD, Outdoor Leisure & Lifestyle Showcase
NextGeneration school programs & presentations
National industry presentations, guest speakers & networking events.
Visit the Norco Primex 2023 website for the full program. www.primex.net.au
---
Nourish Food Fest – Paddock to Plate at Norco Primex 2023
Primex Paddock To Plate – https://youtu.be/YHGMCxfvu_A
Building networks between sustainable farmers and suppliers, while connecting foodies and industry for a paddock to plate celebration of our region's finest producers.  
Set to get tastebuds tantalised, come see Mindy Woods and Sam Gowling appearing each day with a series of daily cooking demonstrations and special events as part of Nourish Food Fest May 11 – 13, 2023.
Paddock to Plate Hashtags
#paddocktoplateprimex #supportlocalproducers #tastenorthernrivers #clarencevalleyfood #richmondvalleymade #kyogleculture #northernriversfood #tweedfood #byronbayfood
---
About Primex
Background: Primex is an iconic family-owned agribusiness field day, bringing city and rural communities together since 1985. Showcasing innovative producers from the Tweed to Clarence regions, Primex is held annually in Casino, on the Northern Rivers of NSW, and has evolved from a localised primarily B2B event, with around 40 companies and a few thousand visitors, to one of the country's leading primary industries expos. It now boasts more than 400 exhibitors, 1,100 different companies and more than 25,000 visitors across the three days. Primex collaborates with over 30 stakeholders including, industry, government, grower, and producer organisations such as Norco, Australian Made and Meat & Livestock Australia. Its major partners in 2023 also include Norco, Southern Cross University, Richmond Valley Council and NSW Local Land Services. Since 2019, Primex has been repositioned as the interface between farmers and consumers with the introduction of public facing Paddock to Plate showcase and Nourish Food Fest in 2022 celebrating all facets of food & primary production. The Paddock to Plate program highlights the region's locally produced foods and products, creating a connection between farmers and foodies, where they can see, taste, and share a variety of food experiences and destinations.
---
Articles About Primex 2023
The Farmer Magazine [NSW Farmers] – Primed for Primex in May
Food & Beverage Magazine [Industry News] – Norco is implementing 'Farmer Wellbeing' community education sessions at Primex
Primex Official Guide [ACM Special Publications] – Norco Primex 2023 Official Guide
BCU Bank [2023 Sponsor] – BCU Primed for Primex
Bryon Echo – RV Council Giving Lismore A Free Ride to Primex
Byron Echo – Primex Expo May 11 – 13
Lismore City News – Exciting Days coming to Primex
Richmond Valley Council – Another Fabulous Year at Primex 
Lismore City News – Primex Deliveries The Latest Innovation In Farming
Education NSW [NSW Gov] – Students have a field day at Primex
---
Latest News  / Media Releases
https://www.primex.net.au/news/
PRIMEX is back bigger, better and sooner than ever! | Official Press Release May 5, 2023