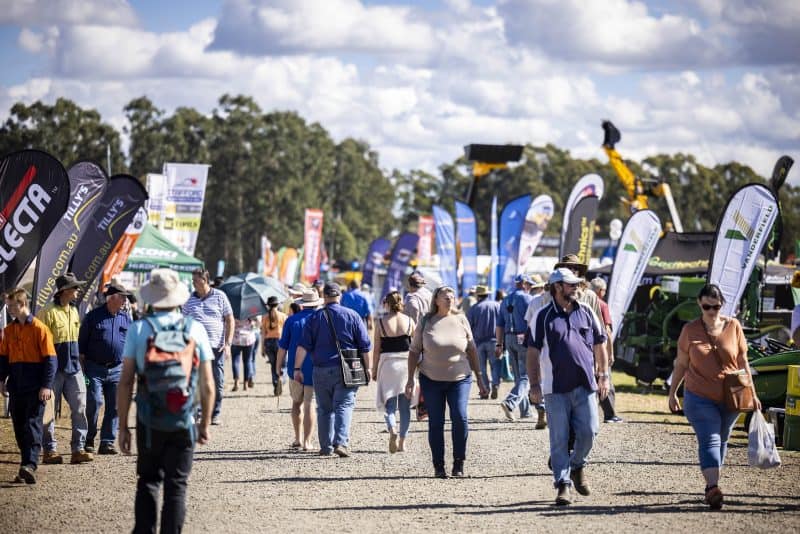 Posted: 27th May 2021
Posted in: News
The amazing success of Norco PRIMEX 2021 has assured the future of the event for at least the next decade.
Australia's sustainable farming and primary industries expo, held at Casino, in the NSW Northern Rivers, closed its gates at 4pm on Saturday (May 22) after an incredible three days.
"The wonderful support of our exhibitors, the public and our event partners has given me the confidence to plan well into the future," an exuberant PRIMEX director, Bruce Wright, said.
"The support was really great, but to be honest, it wasn't unexpected.
"For several years we have been working hard on building good will, without knowing that something like Covid was going to come along. But when it did, it highlighted the importance of the relationship between organisers, exhibitors, sponsors and the public."
The pandemic forced PRIMEX to keep its gates closed in 2020, but 'the faithful' returned in droves this year – almost 300 exhibitors and about 25,000 visitors across the three says.
There were many success stories this year. Paddock to Plate continues its rise as a major attraction at PRIMEX. This year a highlight was a series of cooking demonstrations by local celebrity chef
Darren Robertson, who 'performed' to a packed arena each time he took to the stage.
The outdoor leisure, heavy machinery and general primary industry displays were all very popular.
The NextGen program, this year sponsored by Southern Cross University, was bigger than ever. As part of this program a total of 681 students and 44 teachers from 19 schools between Murwillumbah and Grafton attended the Future Focus presentation, held across two days.
Wright said that overall PRIMEX had again lived up to its reputation of being the 'yellow pages of the paddock'.
"The overwhelming feedback from the exhibitors that I have spoken to is that, as a sales forum, PRIMEX, has again been an outstanding success," he said.
"Traditionally about $50million in sales is realised from PRIMEX and we expect that again at least to be the case in 2021.
"From a visitor perspective, we will take a little while to tally numbers, but going on the bumper crowds of the first two days and a really busy day yesterday (Saturday), I would expect that our hopes of 25,000 people across the three days has been realised."
The weather was ideal for the majority of the expo, except for some afternoon showers Saturday.
Wright said he was now 'doubly focused' on growing and improving the event.
"Based on the consolidation of our repositioning and presenting the event more effectively, now it is the case of doing it even better next year," he said.
"We are also hoping that things may be a little easier in the future.
"I am just so buoyed by the amount of people who have told me and other PRIMEX staff members: 'It is great to see you back. This is a very important event for the entire region'."