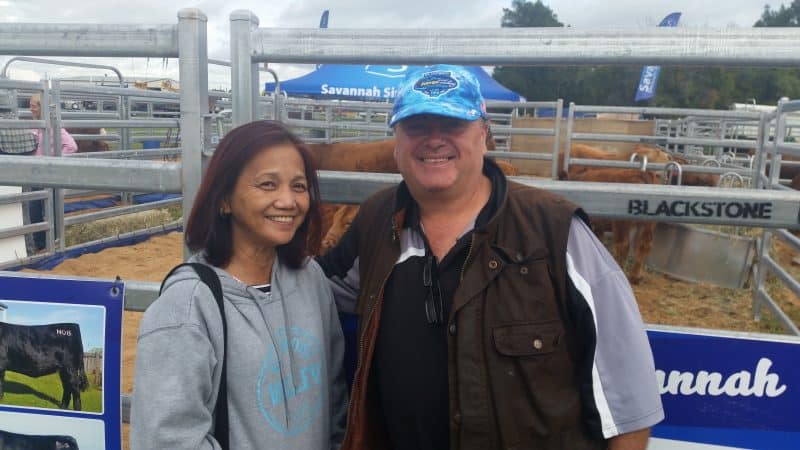 Posted: 16th May 2019
Posted in: News
SHEILA Galea loves coming to Norco Primex, but keeping her husband 'in line' is becoming a growing problem.
"We both love being here," Sheila said after being one of the first through the gates at the opening day of Primex at Casino today.
"However it is like a lolly shop for my husband Greg. He just can't stop buying things. I have to keep a close eye on him."
Greg and Sheila own a multi-million-dollar poultry business that is spread across two sites at Leeville and Caniaba in the northern rivers of NSW.
They have been coming to Primex since 2001 and say it is the deals that keep bringing them back.
"Deals are done at Primex," Greg says with a wink.
"You can get some really good prices by being here and talking to the suppliers. They are prepared to do a deal."
Greg and Sheila produce more than 400,000 birds for sale at their two farms every six weeks and Primex is the ideal venue for a 'shopping spree' for the couple.
However they both said there is also a large social aspect to Primex.
"We have met people here over the years who have become very good friends," said Greg.
"That's another good reason to be here each year. It is one the one occasion where we know we will run into a lot of very friendly faces."