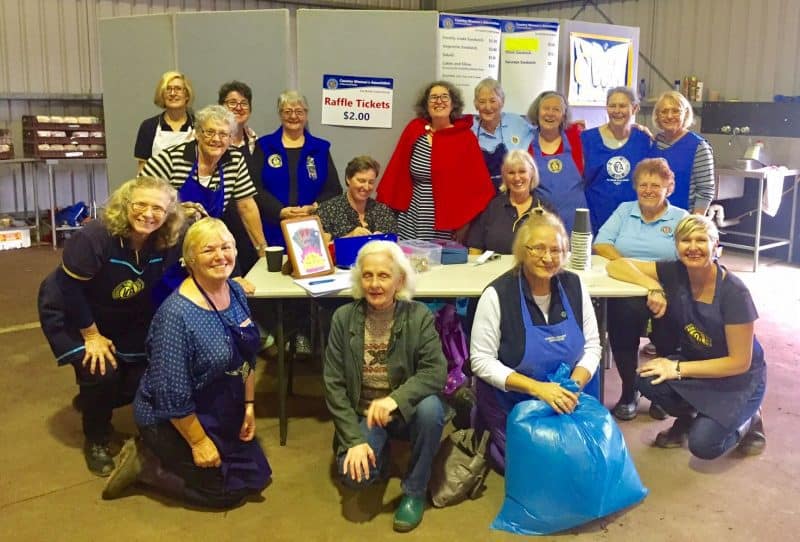 NORCO Primex has announced its 2018 Community Engagement Program, again proving its commitment to local organisations within the Primex footprint.
Since Primex began in 1985 it has annually supported local community organisations and businesses. This has primarily come under three banners:
Support of charities;

Sponsorship of local organisations;

 Support of local businesses.
"Primex has been based at Casino for more than 30 years and in that time has proven to be a valued part of the community structure," says Norco Primex director Bruce Wright.
"We are proud of our community engagement across this time."
In 2018 Primex's Tier One Community Engagement Program recipients will be Black Dog Institute and North Coast Area Health Service (Breast Care Nurses).
"A vital part of the Primex Community Engagement Program is that money raised and support given is delivered to people within local rural community and this is certainly the case with Black Dog Institute and North Coast Area Health Service," Mr Wright said.
"I know just how valued both these organisations are within the Primex family. Mental health is such a major issue in rural Australia and the Black Dog Institute is right at the coal face making a difference.
"The Breast Care Nurses within the NSW North Coast Area Health Service are a huge practical help to women suffering from breast cancer. They give support across all areas – medical, physical, emotional. They are amazing."
Norco Primex's Tier Two charities this year are the NSW Country Woman's Association, Northern Rivers Prostate Cancer Support Group and Westpac Rescue Helicopter.
Mr Wright said these three organisations all played a vital role in the lives of rural Australians.
Primex this year will continue its sponsorship programs. This year the beneficiaries include: Casino Beef Week (Schools and Youth Ed Programs and Led Steer Competition); Northern NSW Hack Championships; Richmond Valley Business Awards; and Richmond Cane Growers Association.
Primex also supports many Northern Rivers businesses by using their services to assist in the successful delivery of Primex Field Days and its associated activities.
Since 2017 Primex is proud to support the following Northern Rivers businesses:
AJEST Security; All Pest Solutions; Bolster & Co Solicitors; Bordin Brothers; Casino Chamber of Commerce & Industry; Casino Engineering; Cleaning Neways; Clydesdale Motel & Steak Barn; Days Machinery Centre; FHW Electrical; Geoff King Motors; Grelie Waste Service; Heartland Media; Holmes Clovass Quarries; JLS Contracting; Kingsbrae Bulk; Kyogle Earthworx; Lismore Chamber of Commerce & Industry; Lismore Party Hire; McGregor Gourlay; Norco Rural; North Coast Public Address Systems; Northern Agri Services; NBN Television; NSW Business Chamber; Northern Communications; Prime Media Group; Ron Du Frocq Farming; Richmond Valley Council; Rural Irrigation Supplies; Signarama Casino; Southern Cross Hygiene; Squatters Homestead Motel; St John's Ambulance; St Mary's Parents & Friends Association; Smith's Butchery; Summerland Couriers; The Northern Star; Triple ZZZ & 2LM.