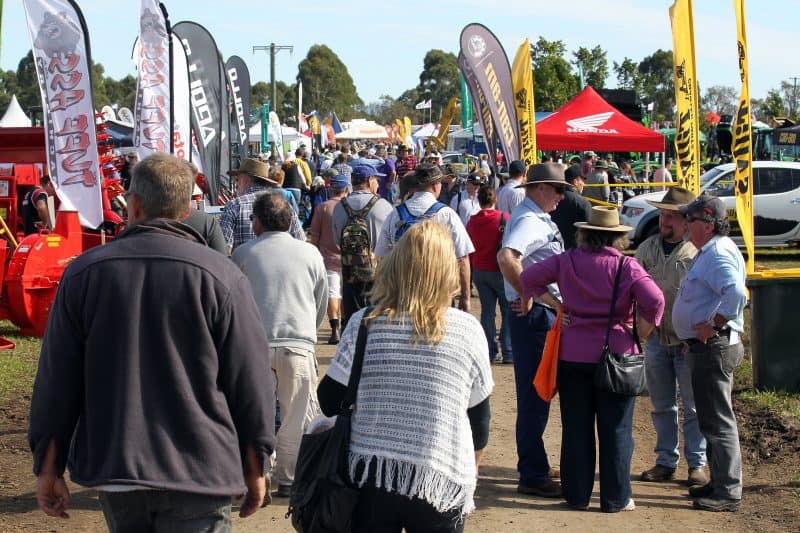 Posted: 5th June 2018
Posted in: News
Norco Primex – Take A Fresh Look!
Norco Primex 2018 is shaping as the most fun-filled and action-packed in the event's 34-year history. On June 14-16 at Casino, in northern NSW, this year's version has plenty of its traditional exhibits for the agricultural community, however there is also a real celebration flavour of what it is to be 'country'. Urban families will discover Primex is an unbelievable farmers' market … just a lot bigger with a lot more to see, taste and feel. With more than 300 exhibitors, you'll want to come back the next day! Here's just a taste:
---
Paddock To Plate Pavilion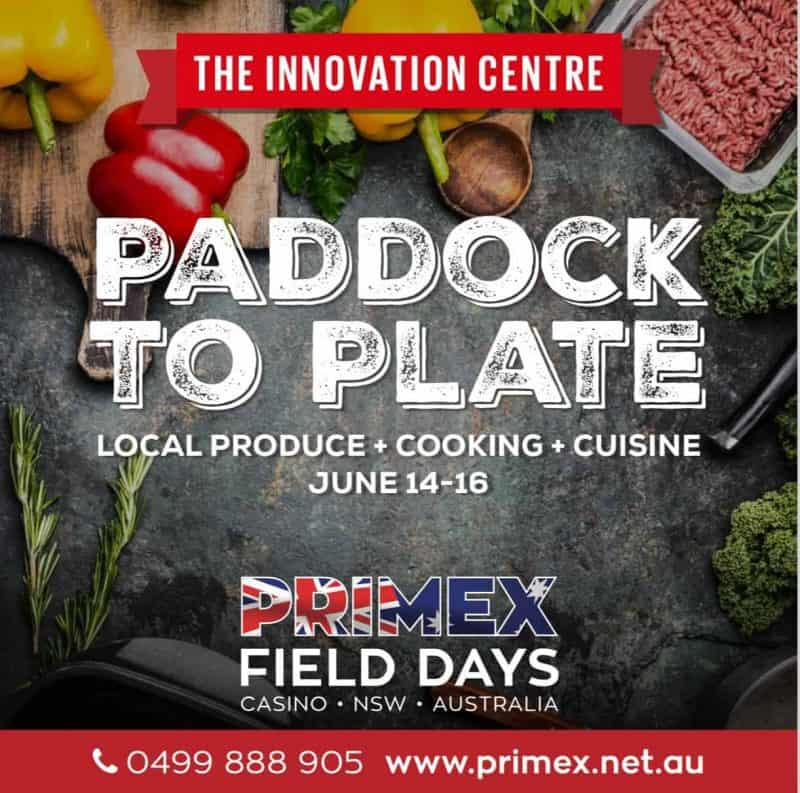 Why not start your Norco Primex experience in the Innovation Centre at the Paddock To Plate Pavilion, which will offer the best in Northern Rivers produce, cafes and restaurants. This will feature cooking demonstrations and displays from farmers, growers and so much more. So, start your Primex day with a sumptuous snack and then start looking around.
---
If it's new, it's at Primex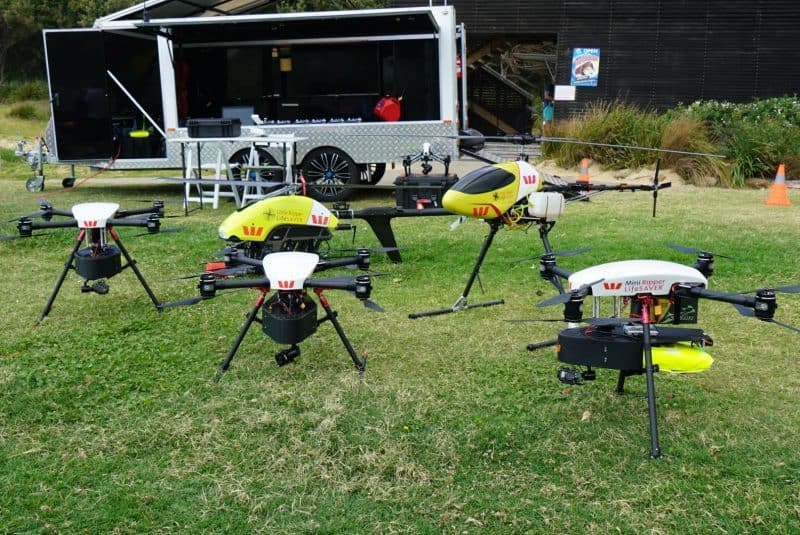 While at the Innovation Centre, take in what's new. You make not be looking for broadacre farming technology, but there's plenty on offer for a smaller scale … say a residential backyard. Think of an industry, and there's a big chance its latest innovations will be at Primex, and the beauty of Primex is that the expert exhibitors want you to ask questions and have a try before you buy. If your idea of a fun day out is a trip to farmers markets, Bunnings, or the Boxing Day sales, then buckle up and head to Primex.
---
Big Boys Toys
Of course Norco Primex is the place for 'real' machinery as well. We're talking the monsters that clear, plough and harvest across the biggest stretches of land this country has to offer. We're also talking trucks and cars. If it has wheels, then it will probably be at Primex. If you are into Big Boys Toys, there is no better place to star gaze than Primex.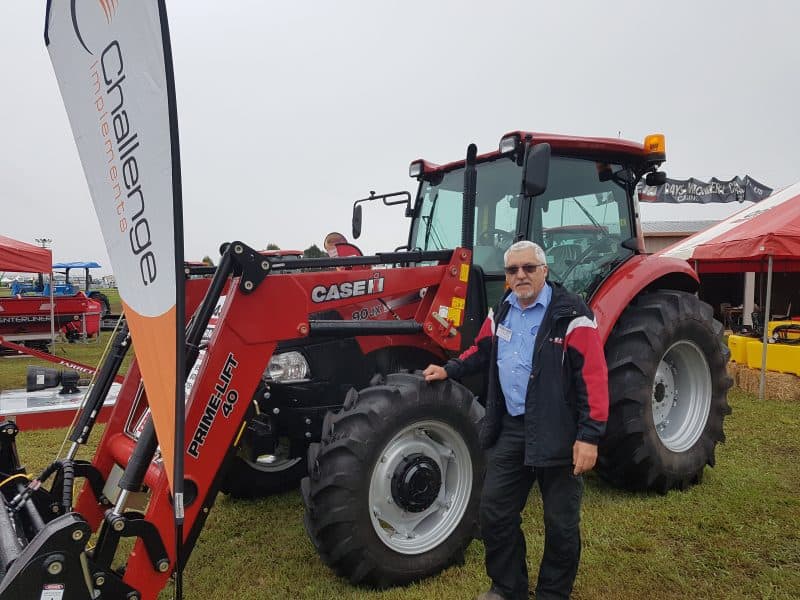 ---
The kids will love it
Don't leave the kids at home. Primex is a children's wonderland. Here are real Tonka Toys, real farm animals and plenty of space to see them actually at work and play. With more than 300 exhibitors there is plenty at Primex for every age.
---
Relax with a Stone & Wood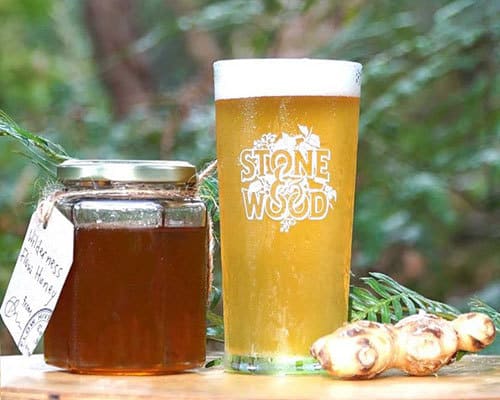 OK, so you have had a good look around, but now it is time to relax and put your feet up for a while. Well, pull up a chair at the new Stone & Wood Bar at the massively expanded Primex Hospitality Area. This year the Hospitality Area will be better equipped and more welcoming than ever before. Primex is rapt to have Stone & Wood as part of the expo because it is yet another example of Primex partnering with a hardworking, successful local brand. So make sure you make the time to kick back and relax in the Hospitality Area, maybe when Aussie Country and Western legend – and great mate of Primex – James Blundell performs across Friday and Saturday.
---
Book Online now!
Don't just mark down June 14-16 on your calendar … and wait. Jump online, bypass the queue and buy your Primex tickets now. Online booking is a first for Norco Primex and offers ticket-holders so many advantages, but the main one is convenience. We have made the booking process quick and simple. Just go to www.primex.net.au. There is a 'Purchase Tickets Online' tab on the home page. Click on that and you're on the road to Norco Primex 2018.
---
Technology makes it so easy
The Norco Primex site is massive. With so many great things to see and do a little pre-planning is ideal. Primex – the innovators – can help you with their unique MapYourShow technology. By going to the Primex website – www.primex.net.au – you can go to the MapYourShow interactive map and plan out exactly what you want to see. You can search by exhibitor or look at the entire site plan. Better still, download the Primex App and do it all on your phone.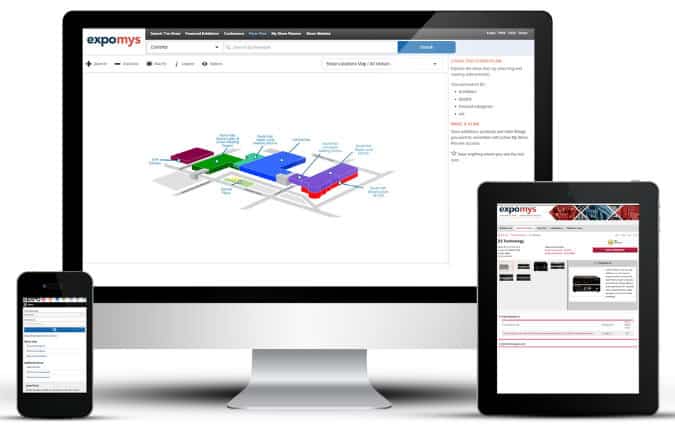 ---
There is plenty already happening in the leadup to Norco Primex 2018 (Casino, June 14-16). So have a look at the website, www.primex.net.au and make sure you follow our Social Media Channels at www.facebook.com/primexaus and www.instagram.com/primexaus – and tag us into your posts about what you are going to do at Primex.
See you there!