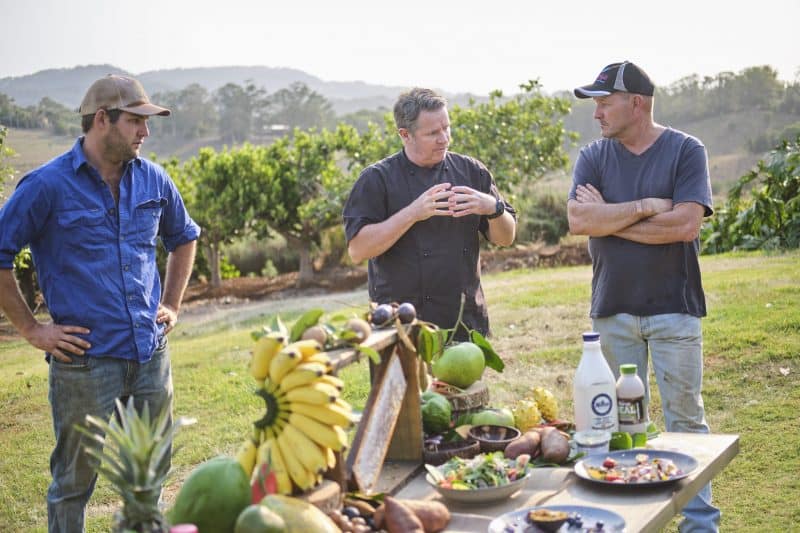 Posted: 30th November 2019
Posted in: News
PRIMEX Networker – November 2019
---
PRIMEX: Where Farmers & Foodies Meet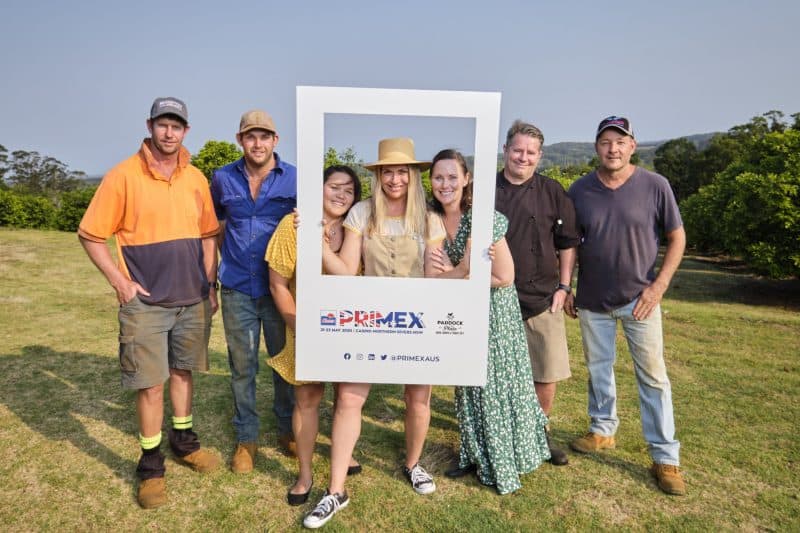 The results of our strategic review continue being rolled out, meaning a better and more relevant Primex. Listening to all stakeholders and building on the Industry to Consumer coverage is further enhanced by emphasis and expansion on our four pillars:
Showcasing (leading brands and building product awareness)
Education
Innovation
and Sustainability.
We have targeted all related industry, grower and producer groups to make the event relevant and ensure we progressively present a new and exciting format that captures the event as a must attend. Presenting a diverse and comprehensive from Paddock to Plate event keeps the traditions of Primex as an agricultural field day with the Hi-Bred creating more levels of engagement and attraction when all stakeholders are fighting for more attention to present to their specific customer base. Over the coming months you will hear more about how we are improving our strengths and expanding into areas that will increase our relevance and appeal.
---
Early Bird Discount Offer Closing – Don't Miss Out!
With no elections planned, many more exhibitors, greater attractions for more visitors, established dates (May 21-23, 2020), strong sustainability coverage and a place where 'Farmers and Foodies Meet', now is the time to take full advantage of Primex's Early Bird Discount Offer before it ends on November 30th.
For information or to register click here
---
The Growing PRIMEX Family
A cornerstone of Primex's future is our relationships with key industry groups. We are working alongside many industry, grower and producer groups to ensure the event is relevant to their specific needs and that of their members and that this is communicated effectively. This means the Primex message has never been heard so broadly to almost 30+ organisations such as:
NSW Farmers – GrowCom – Australian Macadamia Society – NSW  Cane Growers – Sunshine Sugar – North Coast Oil Seed Growers –  Australian Blueberry Growers –  Australian Pecan Growers – Australian Tea-Tree Industry Ass – Future Feeders – Future Farmers Network – NSW Department of Primary Industries – Meat & Livestock Australia – Hort Innovation – Australian Forest Products Association – Tweed Fruit & Vegetable Growers Association – Dairy Connect – Northern Rivers Food – Clarence Valley Food Inc – Civil Contractors Federation NSW – Regional Development Australia (Northern Rivers) – NSW Business Chamber & Regional Business Awards – Lismore Chamber of Commerce & Industry – AusIndustry – Venture Organic – Sourdough Business Pathways – New Zealand National Fieldays Society – Association of Agricultural Field Days of Australasia.
The Australian Macadamia Society are proud to be a longstanding supporter and industry partner of Primex. The Society recognises this event as a flagship event for NSW, and one that continues to be highly relevant and popular with our members. Further, we see the event as a valuable platform for connecting with, and communicating to, a wide cross section of Australian horticultural growers. We will continue to work alongside Bruce Wright and the team at Primex to support the event over the coming years and to explore opportunities at the event to deliver knowledge and information to both existing and potential macadamia levy payers.
Growcom has been proud to promote Primex Field Days to our members in the past and would like to continue to work closely with the organisers to optimise the positioning and promotion of planned events in the future. Growcom sees strong alignment between the initiatives we deliver and the aspirations of the Primex 2020 sustainable farming expo. In particular, Growcom sees value in the expo's aims to demonstrate emerging technologies and research findings to farm businesspeople, and to facilitate positive interactions between farmers and the community. The re-positioned event offers an opportunity for Growcom to consider becoming an exhibitor to showcase our services as well as the positive progress horticulture growers are making towards important social and environmental issues through our Fair Farms and Hort360 programs.
---
MLA Experience Is Growing
Meat & Livestock Australia are set to enhance the experience for Red Meat producers and support the Paddock to  Plate showcase planned at Australia's Sustainable Farming  Expo. MLA staff will be engaging with producers and the wider community with a range of programs including industry newtworking for MLA levy payer/producers.
Agricultural students will be engaged with the NextGen programs on offer, while consumers will get to see and experience first-hand, leading chefs expressing their culinary expertise using our region's world-class produce. The entire food coverage is designed to entice visitors with the chance to experience, taste and sample the Paddock to Plate Pavilion and throughout the newly formed food courts and hospitality areas.
---
Growth Comes In Diversity & Experience
Primex's core values are resonating. The 2019 event attracted 370 exhibitors and more than 20,000 visitors. More than 50% of sites for 2020 will be allocated before Christmas, with some notable inclusions such as:
Gendore Tractor and Machinery's commitment to Northern NSW farmers has been enhanced by their decision to be part of Primex 2020. Gendore's world class brands include Taege direct seeders, Alpego cultivation and seeding equipment, Keltec Bale Slice, HW earth moving scrapers, Gamberini fertiliser spreaders and Zago TMR mixers, just to name a few.
Also coming on board is the Byron hinterland based The Bloody Good Food Company who are an exciting addition to our already booming Paddock to Plate arena. As members and operators at the Byron Farmers Market, they have access to some of the best local free range, spray free and ethically farmed produce available, which allows them to offer a 'Fast Food' product that is Paddock to Plate.
Stoller are excited to attend The Great Australian Primary Industries Expo, Primex. They invite you to visit their stand and talk to their representatives about your crops, challenges and how Stoller can help.  Stoller products are based on a deep knowledge in Plant Physiology and its practical applications to increase quality and yield in a variety of crops.  Their mission is to cultivate a customer orientated agricultural company that offers exceptional value to people through shared knowledge, continued innovation and integrity.
JCB CEA are excited to announce they will be attending Primex 2020. As a company their passion and values are deeply rooted in agriculture and farming. Hailing from the sleepy town of Uttoxeter in England, JCB has become a World leader in construction and agriculture machinery since the inception of the mighty Backhoe in 1945. Since then they have grown to be the world's largest privately-owned machinery manufacturer and the third largest manufacturer overall. Their machines have had great success in earthmoving, construction and the beef/dairy industry and they look forward to showcasing some of their line-up at Primex.
---
Enova Builds On Energising Community
Primex supporter @enovacommunityenergy has taken the community powered energy model to Sydney, Newcastle & Wollongong and is now servicing the whole of NSW.
If you've got friends or family in Sydney, Newcastle & Wollongong, tell them Enova's waitlist is now open! To celebrate, everyone who goes onto the waitlist to switch to Enova between now and 1 October will go into a draw to win $1,500 worth of ethical electricity from Enova, or a 3-day double pass to the Byron Bay Blues Festival 2020, or other great prizes.
If you're already an Enova customer, please help them share the good news – and if your friends or family signs up, get them to quote your full name or Enova account number and you'll receive $25 for each sign up off your next bill.
This is a huge milestone for Enova and a great opportunity to support community-powered energy!
---
Small Farm Enterprise Takes Lead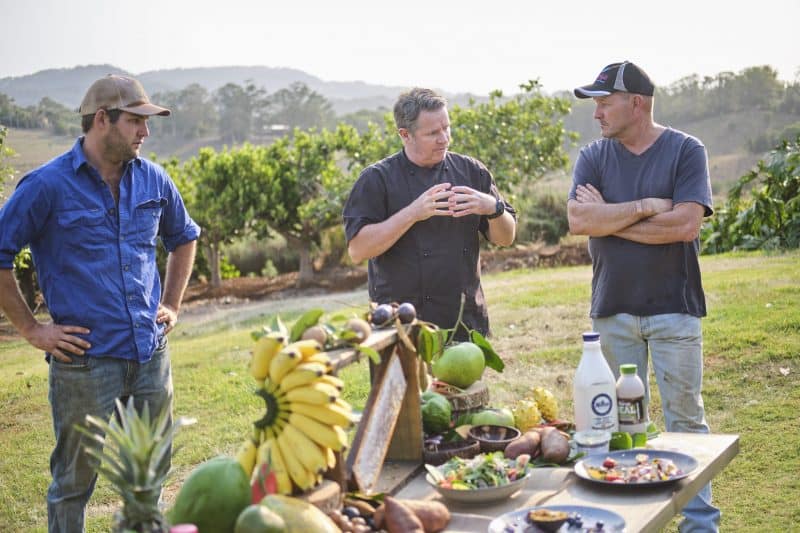 There is unprecedented demand for us to showcase the ways food production can be better managed and sustained in all areas of agriculture. Feedback through collaboration with growers and consumers, includes better access and capturing local trends towards regenerative and organic agriculture, with our immediate region becoming a leader in small scale and bio-intensive production systems.
The growing demand for a solutions-based event, means Primex is building a new generation in "field day." The fast-moving innovation and ag-tech sectors are reacting to the requirements for technology and services to support adaptation in agriculture.
With unprecedented access to information, more questions are being asked to find a balanced and sustainable approach in a changing climate as Australian agriculture is challenged and the marketplace demands supply chain traceability (providence).
Primex is the venue to showcase this diverse and fast-growing food producer network linked to our Paddock to Plate – Where Farmers and Foodies Meet programs. This is your opportunity to be represented and provide relevance at an event that at its core supports the needs of a stronger and more sustainable local food economy.
---
Community Rises To Fire Challenges
With the challenges and remarkable resilience our community has shown with the drought, we wish to extend our thoughts and condolences to the families affected by the recent fires throughout our region and beyond. Like many we will look for opportunities now, and in the future, to provide support wherever possible through the long-term recovery process. The North Coast Local Land Services team used the Primex site as a fodder distribution hub following recent fires and we congratulate and thank all involved including Nathan Jennings and Bruce Lyle among many others for their time and commitment during this period.
---
Be Part Of Our News Feed
---