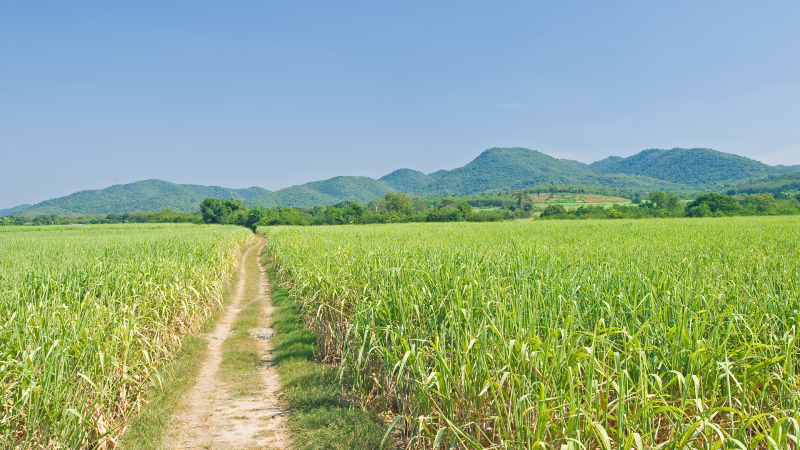 Posted: 11th September 2018
Posted in: News
The results are in
THERE'S already plenty of excitement surrounding Norco Primex 2019, especially around the date change (now May 16-18). However firstly a recap on this year's event.
As the sun set on the 2018 Norco Primex, we knew things had gone well. The weather was perfect and interaction with exhibitors and visitors across the three days indicated that the event had been a success. However we had to wait several weeks for the numbers to come in.
They have … and for the first of our five-year rebuilding plan, the outcomes are pleasing.
Just a few:
22,500 visitors;
320 exhibitors representing 780 companies;
Exhibitors have estimated their sales from this year's Primex to reach $47million;
Visitors spent $4.2million during their time in Casino for Primex;
51% of visitors travelled more than 50km;
84% of visitors will come again.
A more expansive graphic detailing 2018 Primex outcomes can be downloaded – click here
---
Busy Bookings for 2019
The best indicator of what exhibitors thought of Norco Primex 2018, is bookings for 2019. We have offered a special renewal to our 2018 exhibitors with the opportunity of getting the heavily discounted prices from last year – plus only a CPI increase. This offer closes September 30th 2018 when the Early Bird Prospectus opens the marketing to all interested parties and all remaining unallocated sites are made available to book.
Based on high retention numbers indicated in our survey, we project that Primex will be 60% allocated by the end of this month.
Those figures are unprecedented. At Primex we have never seen such interest so early.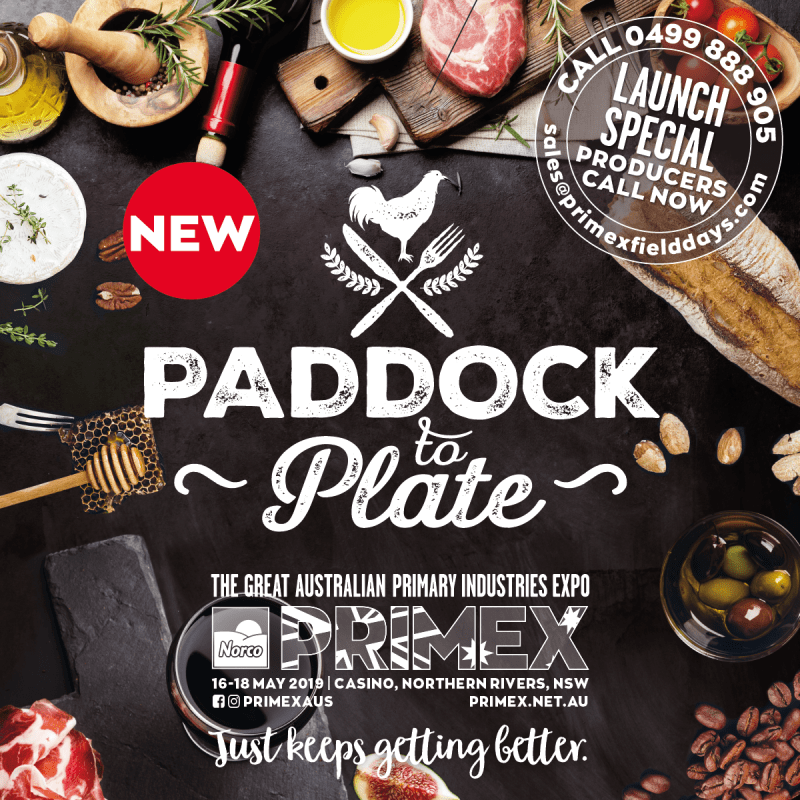 ---
We've been everywhere!
If you have been following Primex on social media (FB & Insta) you will have seen that we have covered plenty of miles over the past couple of months.
It is imperative that the Primex team is constantly sourcing the latest in event ideas and innovations and that we are in touch with as many current and prospective exhibitors as possible and also are face-to-face with primary industry representative groups.
This has meant trips to Rockhampton, Warwick, Coffs Harbour, Tamworth, Armidale and of course plenty of trips around the NSW Northern Rivers region.
Keep an eye out for the 'Primex-Ute' and come over and say 'Gidday'.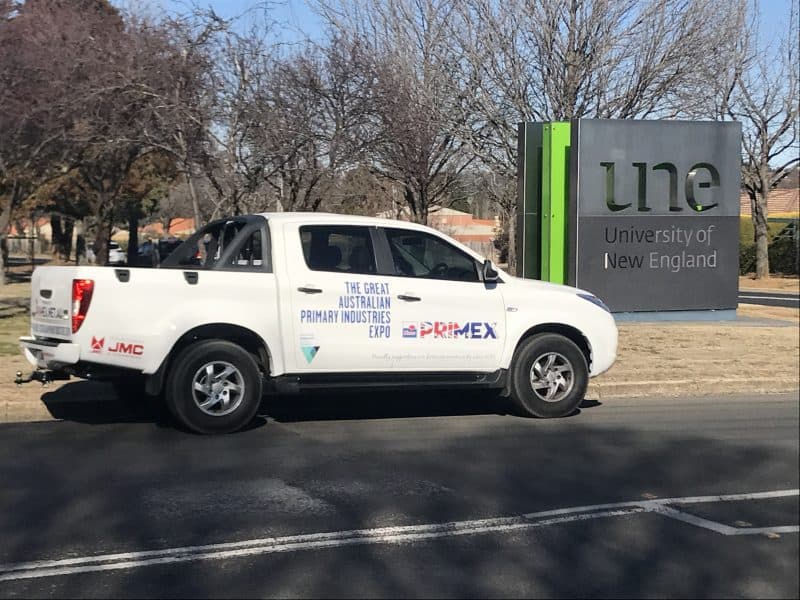 ---
Happy 35th anniversary
Norco Primex 2019 will be the event's 35th anniversary. Primex has a great history and a very exciting future. We have included real change to ensure this expo remains relevant to the people who come here to promote and sell and those who are here to visit and buy.
We are pleased that it continues to grow as the 'Yellow Pages on display for our rural communities'. But Primex now is so much more than that. It's also business networking functions, family orientated, social and community activations and entertainment in one of Australia's best tourism/holiday destinations. So now there are more reasons than ever to join us!
The transformation of Primex means it's not like any other similar field day and we are proud of this fact – it's great to be different! So, make sure you join us to celebrate our 35th anniversary from May 16-18, 2019.
---
Flow Hive is a winner!
Norco Primex Field Days is proud to announce Flow Hive as the inaugural winner of our Innovation Scholarship valued at $5,000.
At this year's expo we unveiled our renewed emphasis on highlighting the cutting-edge thinkers of Australasian primary industry through our new Innovation Hub.
The Innovation Hub at Primex is designed to assist Australian-based inventors & innovations with support and the steps to build networks and resourcing towards research and development, manufacturing, marketing and distribution in a national and international market environment.
This scholarship will assist award winners in this pathway, offering exposure, networking and marketing to an international audience in association with the New Zealand National Fieldays, Mystery Creek.
The Primex Innovation Scholarship recipient will go on to compete in the international category at the New Zealand National Fieldays event at Mystery Creek, Hamilton, the following year.
Flow Hive is an exceptional inaugural winner and we now invite the innovators and inventors to be part of the field for the 2019 Primex Innovation Scholarship. Just go to the Primex website and lodge an expression of interest.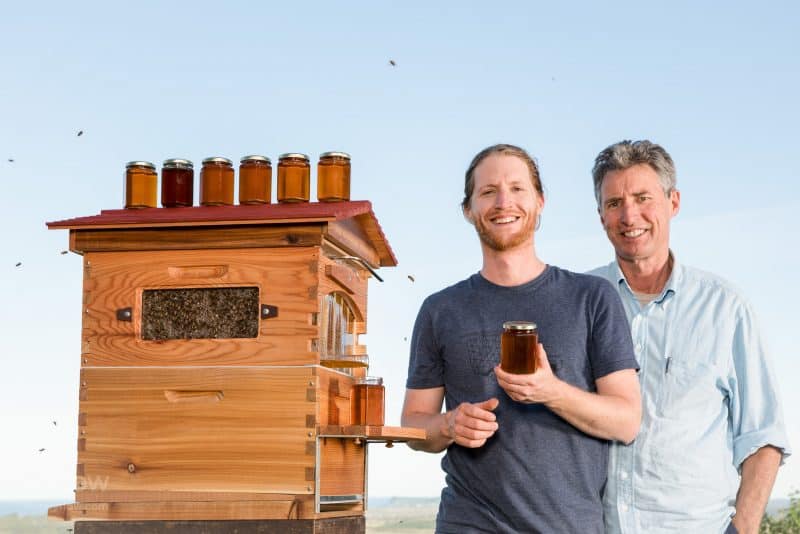 ---
Thanks for the feedback
It's always great to get good feedback. Here are just a couple of the things people have been saying about Primex recently:
"The relationship between Primex and the CWA has meant nearly 700 grants have enabled local students to advance their education. The education grants are the biggest project that the FNC Group of the CWA undertakes each year. If we didn't have the generosity of the organisers of Primex over the years, we would not be in a position to do provide these grants to the future agriculturalists and leaders of the Northern Rivers." – Jean Kutchen, Secretary CWA Kyogle Evening Branch.
"The Primex Innovation Hub is a great platform for us to raise the profile of innovation in Agribusiness.  We believe that 'on farm' innovation and those who are focused on bringing innovative products to the agribusiness sector should be given a place to shine – and this is it."  – Jane Laverty, Regional Manager, NSW Business Chamber Northern Rivers. 
---
Save the dates
As another year flies by, some important Primex dates to keep in mind:
The 'Renewal Offer' to 2018 Exhibitors ends on September 30th. This offers the cheapest rates available.
The Primex Christmas Party – Saturday, Nov 3, in Casino, Northern Rivers.
Norco Primex 2019 – May 16-18. See you there!
---
To maximise your Primex experience go to our website – www.primex.net.au – and make sure you follow our Social Media Channels at www.facebook.com/primexaus and www.instagram.com/primexaus
If you're interested in exhibiting at Norco Primex 2019, just go to:
www.primex.net.au/exhibitors/2019-expression-of-interest/
Site prices start from $490 (indoor) space only and $520 (outdoor).
Contact
Pat McLeod
Norco Primex Media & Communications
[email protected]