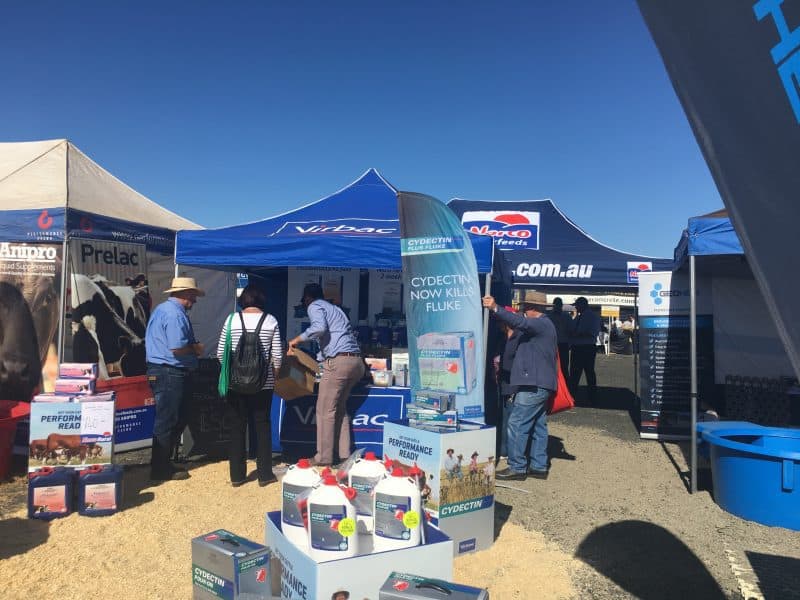 Norco Primex 2018 opened today to perfect blue skies and an enthusiastic first day crowd.
The 34th annual Primex Primary Industry Expo has attracted 320 exhibitors, the biggest in the past five years, with many exhibitors reporting busy sales.
"You could not have asked for better weather conditions," said Norco Primex owner Bruce Wright.
"It has really been a spectacular start to Primex. What is even better, the fine conditions are expected to stay for the next two days.
"I have been rapt with the first day crowd, definitely one of the better crowds in the 34-year history of the event. It gives me great confidence that we will have bumper crowds over the remaining two days.
"Exhibitors are telling me they have spoken to visitors from the Tablelands, Central Coast, Scenic Rim, Darlings Downs and the Gold Coast as well as many from the local area."
Mr Wright said early indications were that the 2018 Primex would enhance the expo's reputation as a busy sales forum.
"The exhibitors I have spoken to so far are reporting very good opening day sales, which is very encouraging because the bottom line is that Primex is about buying and selling. That is what beings the exhibitors each year and that is what brings the people through the gates.
"We expect Primex to result in about $30million in sales. Some of this sales activity happens at the expo and a lot of it happens in the weeks immediate after.
"The beauty of Primex is that buyers can come and have a look and feel and talk to the experts. Then the sale may follow later."
Among the highlights today included the demonstrations of heavy earthmoving equipment, the Paddock to Plate Pavilion's cooking demonstrations and working dogs workshop.
Despite the gates opening today there will be a nostalgic Primex official opening at 11.30am tomorrow (Friday, June 15) by retiring State Member for Lismore Thomas George.
Mr George has been part of the 'Primex family' since it began in 1985.
"When my father started this event, one of the prominent locals who gave invaluable assistance was Thomas George," said Mr Wright.
"He has been supportive ever since, so I think it is extremely appropriate that Thomas officially opens the 2018 Norco Primex event before he steps down from public office next year."
Among the highlights tomorrow (Friday) include a presentation by Beef Australia's CEO Denis Cox at noon and performances by legendary Australian country singer James Blundell.
Full details of Primex's daily programs is available here
Norco Primex is being held at Casino from June 14-16. It will host 320 exhibitors and is expected to attract more than 20,000 visitors, about $30million in sales and inject an estimated $5 million into the local region.
For more details contact:
Norco Primex Director Bruce Wright: Ph 0411 740 374
Norco Primex Media Manager Pat McLeod: Ph 0414 620 250