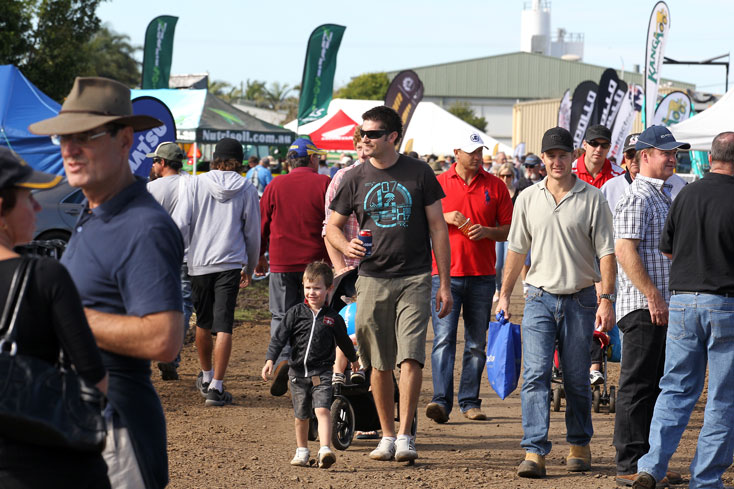 Posted: 5th May 2017
Posted in: News
PRIMEX 2017 – New owners, innovations, great history – June 15 – 17.
Primex, one of Australia's most iconic primary industry field days, has undergone an ownership change and a major operational overhaul.
In launching Primex Field Days 2017 (June 15-17 at Casino, northern NSW), new owner Bruce Wright said the event, which has run since 1985, will offer the best from its past, but with exciting added innovations.
Wright, a long-time director of the event, has taken over the ownership reins from father John. Bruce Wright is also back in charge of the day-to-day running of Primex, following two years when the exhibition was leased to a third party.
Wright has put together an experienced team to revamp and revitalise Primex.
"It's great to be back in control of Primex," he said.
"For the past two years the Wright family has taken a back seat in relation to Primex. However in 2017 it is a whole new ball game.
"Exhibitors will be dealing with someone who has a long history with this event. They will also be dealing with a team of people who have been hand-picked by me.
"I have sourced a small management group whose skill set is targeted at transforming Primex into the market leader of primary industry exhibitions."
Wright said Primex would continue to be a major financial factor in the Casino-Lismore region, generating an expected $30million in sales, injecting $5million into the local economy and attracting 30,000 through the gates across the three days.
He said Primex 2017 would have a 'fresh face' but with traditions that have succeeded across 33 years.
"We have an event history that I am very proud of," he said.
"Since the first Primex in 1985 there have been some extremely successful elements. However all industries change and the new Primex will be cutting edge. We will blend innovation with tradition.
"My main focus now is to work on the relationship between us, the event organisers, and the wide circle of Primex exhibitors. Our exhibitors need to feel that they are a valued part of the Primex family. They are the cornerstone.
"So my first task is to get the message out to especially the event's long-standing exhibitors: 'You are dealing with someone who knows you and knows this expo'.
"The bottom line is – 'Your success is our success'."
Wright directed current, former and potential exhibitors to the event's on-line site – www.primex.net.au – for the latest information on Primex 2017.
On that site potential exhibitors can confirm an Expression Of Interest at:  www.primex.net.au/Exhibitions-Casino-NSW
"We are certainly asking for feedback from exhibitors," he said.
"We will be listening and we will be making changes. Primex 2017 will be the best ever."