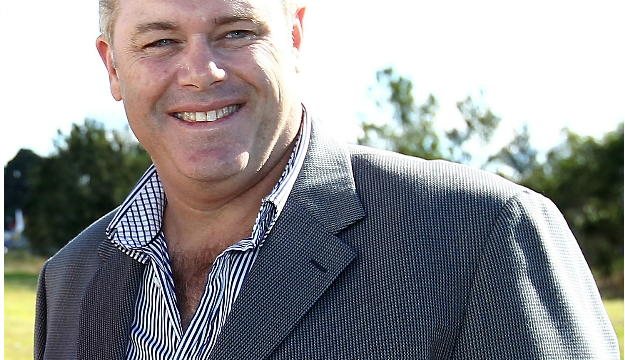 Posted: 17th May 2017
Posted in: News
PRIMEX is in Bruce Wright's DNA.
For more than 30 years the Casino-based iconic field days expo has played a major part in his life. In fact Primex literally turns the calendar for Wright every year.
"I turn 50 on June 13 this year," he says. "That's a Tuesday. Primex starts on the Thursday, June 15. So this year, like almost every year, birthday celebrations fit in around preparation for Primex.
"For a long time that is just the way it has been. A large part of my life has revolved around Primex."
Wright is based on the Gold Coast, but knows the 166km stretch of road between the tourist strip and the Primex site at Casino better than anyone.
"My Dad, John Wright, started Primex in 1985," he recalls.
"Back then he ran a hire company – Wright Hire – and was involved in a number of trade show-type expos, through northern NSW.
"I was at secondary school for that first Primex, but I remember being at the next one in 1986. By 1989 I was playing a major role as sales manager and have been heavily involved ever since."
This year John stepped aside and Bruce is now the owner and director of Primex. He has the reins.
"For the past two years dad leased out Primex while we decided what direction to take," Bruce says. "It was the first time since '85 that neither of us was in the driver's seat. It actually was a positive for me because it allowed me to see the event at arm's length and to work out what future role I wanted to play.
"I decided that instead of stepping further away I actually wanted to get back in the game, but as the bloke in charge. Dad is 73 years old and was happy to pass on the baton.
"The time on the sideline also made me realise that the event needed to evolve, to give more value to exhibitors and to give a better experience to all visitors.
"So I wanted Primex to evolve, but also I did not want to lose what had made it such a success – its reputation for generating sales and its diversity."
Bruce Wright knows a great deal about diversity. He brings a wide skill set to Primex. Other than his yearly 'sabbatical' to Casino he has also had successful career stints as director of philanthropy at prestigious The Southport School, a project specialist for the Australian Rugby Union and a sponsorship consultant for major commercial brands.
He said his plunge back into Primex was exciting.
"I have always believed in Primex and have taken it very personally," he says.