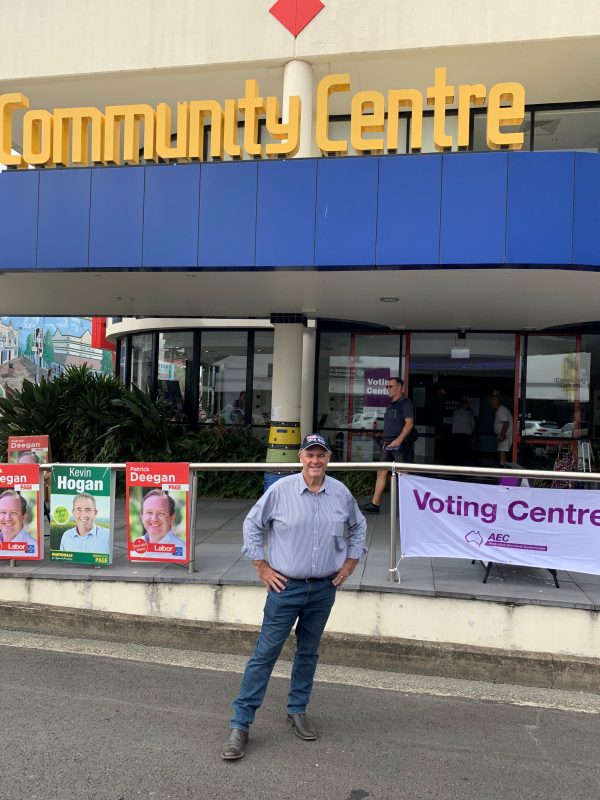 Posted: 13th May 2019
Posted in: News
VISITORS planning to come to the Norco Primex Expo at Casino on Saturday are urged to pre-poll this week.
Primex opens its gates on Thursday (May 16) and runs through until Saturday. Traditionally Saturday is one of the busiest days and event director Bruce Wright is urging visitors to consider voting before the weekend.
"The Federal election is this Saturday, May 18, so my suggestion is – if you are coming to Primex then cast your vote during the week at your local early voting centre," he said.
"We all have to vote and so it certainly makes sense to tick that box well before Saturday if you have plans for that day. My experience has been that polling booths are less busy leading up to the polling day."
There are early voting centres right across the Page electorate and these are detailed on the Australian Electoral Commission website – www.aec.gov.au.
For example, for people wanting to pre-poll at Casino, the early polling centre is at the Community and Cultural Centre, 35 Walker Street.
The Australian Electoral Commission's Divisional Returning Officer for Page, Libby Atkins, reiterated Wright's comments.
"The first message to all eligible voters is not to forget to vote in this federal election," she said.
"If you are coming to Primex then please vote before coming to Casino at one of your electorate's early voting centres. If you are from another electorate and are already here, then go to one of the Page early voting centres.
"With the expected large crowd coming for Primex it would be ideal for as many attendees as possible to pre-poll in their own electorate and avoid potential queues on Saturday."
Wright said 'a little planning' would be beneficial for everyone.
"With a little planning, having to vote should not disrupt your trip to Primex," he said.
"This year we are anticipating more than 25,000 people across the three days of Primex, which means there could be 10,000 or more here on the Saturday. So, the message to those people is 'vote early'.
"The pre-polling centre at Casino is open from 8.30am Monday through Friday and closes at 5.30pm on Monday, Tuesday and Thursday and is open until 6pm on Wednesday and Friday, which means a lot of people can vote outside their work hours."
Primex 2019 is shaping as one of the most successful in the 35-year history of the event.
There will be more than 370 exhibitors across the 18-hectare site, an increase on the 320 last year.
"The site is in excellent condition and exhibitors are already starting to set up," said Wright.
"There are plenty of innovations this year, but the main focus of Primex is to be appealing to the whole family. There are great buys, but also fantastic entertainment and excellent food and beverage facilities.
"It's an exciting day out."