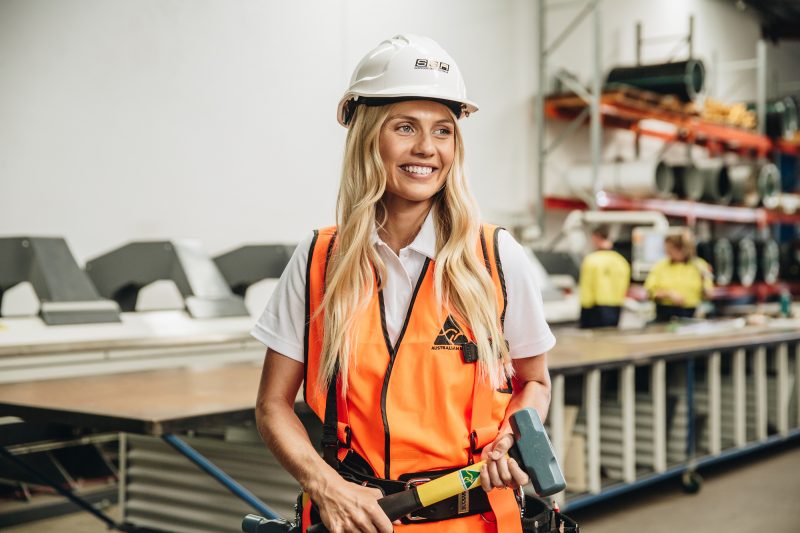 Posted: 18th May 2021
Posted in: News
Norco PRIMEX's reputation as a proud Aussie product and advocate for Australian businesses was enhanced recently with an official alliance with the Australian Made Campaign (AMCL), forming a new relationship to support and further promote the growth of Australian agriculture.
Recently Australian Made announced it has joined forces with Elyse Knowles to urge shoppers to seek out genuine Aussie products with the launch of the first ever Australian Made Week on May 24.
Australian Made Ambassador Elyse Knowles said the initiative comes after a challenging year for many Australian businesses and aims to celebrate and support local makers and growers around the country.
"Business has been challenging for many throughout the pandemic. If we can all make an extra effort to keep an eye out for the iconic green and gold Australian Made logo, the benefits will be huge for everyone," Elyse said.
According to Roy Morgan Research, if every household spent an additional $10 a week on Australian Made products, it would inject an extra $5 billion into the economy each year and create up to 11,000 new jobs.
Australian Made Chief Executive Ben Lazzaro said: "When you buy Australian Made, not only are you getting products made to some of the highest standards in the world, you create jobs, now and into the future, and support thousands of Australians throughout the supply chain.
"Australian Made Week is a great opportunity to celebrate all the great things we make and grow, and commit to reassessing our shopping habits and prioritising Aussie products.
"So, look for the Australian Made logo – Australia's most trusted, recognised and widely used country of origin symbol."
Find out more at www.australianmadeweek.com.au