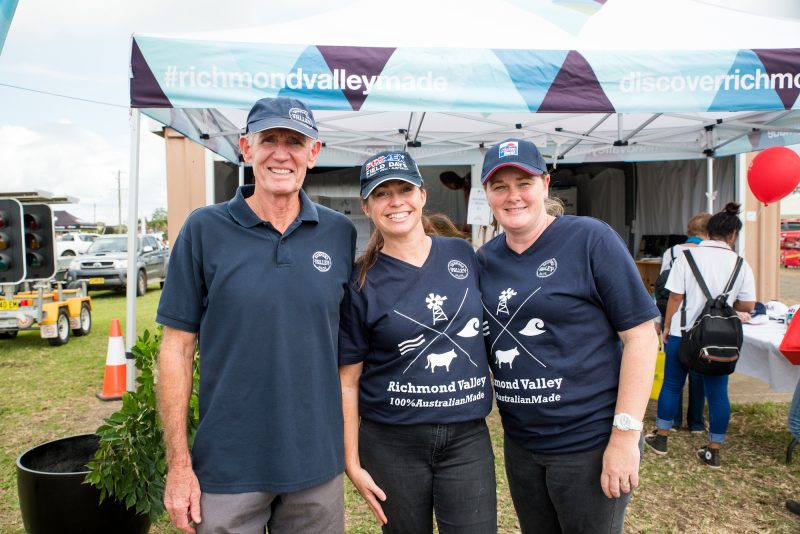 Posted: 18th May 2021
Posted in: News
Richmond Valley Council will be on hand at Primex to discuss council's latest projects and priorities to help support the region's growing community.
Agriculture and food manufacturing play a huge role in the Richmond Valley economy.
Richmond Valley council is a progressive organisation with a can-do attitude. They pride themselves on 'getting on with the job' and achieving goals big and small for residents.
With a diverse list of key public infrastructure projects either completed or scheduled, the community is also benefiting from significant improvements in local amenities.
Projects completed in recent years include the Northern Rivers Livestock Exchange, the Evans Head Main Beach foreshore upgrade, stage one of the Casino Drill Hall Precinct redevelopment, upgrades to Coraki Memorial Park and Woodburn Riverside Park, to name just a few.
In the near future council will commence the Northern Rivers Rail Trail – Casino to Bentley stage, as well as a major upgrade to the Casino Memorial Swimming Pool.
On top of this, the Richmond Valley has been selected by the NSW Government as one of four Regional Jobs Precincts, which will help drive investment and growth in the region. Council will be working in partnership with Regional NSW to cut red tape and ensure the Richmond Valley is investment ready, with the critical infrastructure needed to grow existing industries and fast-track new job opportunities.
All of this is increasing the reputation of the Valley as a great place to live, work, and play.
With an eye on the future, come talk to RVC about your plans or ideas, whether it be relocating your business or your family to the region's welcoming and supportive local government area.
Council will also be available for residents to assist with anything from development guidelines and building compliance advice, through our Development Concierge service, to waste and recycling information, and other important assistance.