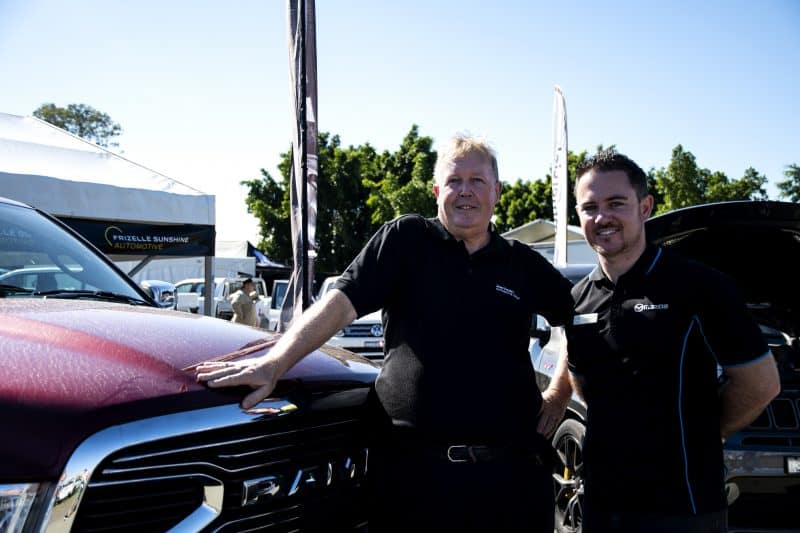 Posted: 18th May 2019
Posted in: News
By Stacey Schwenk
David Mackney's car dealership –  Frizelle Sunshine Automotive of Lismore –  is at Norco Primex 2019 alongside Lismore Mazda to showcase their local operations.
"Lismore Mazda is part of the Frizelle Sunshine Group which has reach across Northern New South Wales and South East Queensland," David said.
David said the Frizelle brand is back as an exhibitor after a break of a few years.
"There's a lot of opportunity here and it's about time that we came back and showed our faces and let people know that we're here," he said.
David said the people of Primex is the reason he is happy to be involved, saying every opportunity to be a part of and help the community is what his firm is all about.
"We're a family-based organisation that is here to help our local community as without community we would perish.
"We will be back next year, without a doubt," David said.